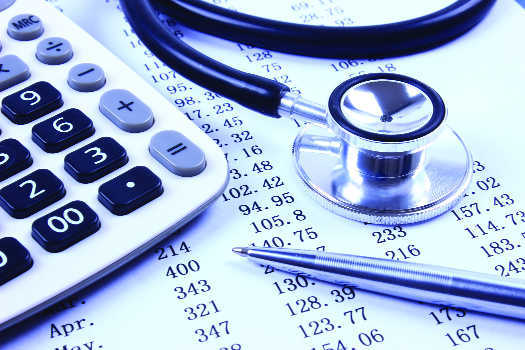 London, February 10
UK-based Indian doctors and healthcare professionals are campaigning against what they describe as an "unfair" doubling of a health surcharge imposed on professionals from outside European Union (EU) living and working in Britain.
The 'Immigration Health Surcharge' was introduced in April 2015 and from December last year it was hiked from 200 pounds to 400 pounds per year. It is imposed on anyone in the UK on a work, study or family visa for longer than six months in order to raise additional funds for the country's state-funded National Health Service (NHS).
The British Association of Physicians of Indian Origin (BAPIO), the UK's largest representative body for Indian-origin doctors, is lobbying the UK Home Office for a rethink over the charge, arguing that it would have an adverse impact on their attempt to recruit more healthcare professionals from India to meet staff shortages in the NHS.
"Clinicians wishing to work in the UK are already facing burdensome processes relating to regulation and immigration, and this surcharge is only going to see UK losing out on quality healthcare professionals from non-EU countries," reads a letter from BAPIO president Ramesh Mehta and secretary Parag Singhal, sent to UK Home Secretary Sajid Javid last week. According to the organisation, one in 11 NHS clinical posts are currently unfilled, rising to one in eight for nursing vacancies, and the shortage is likely to grow to 2.5 lakh by 2030.
"These professionals are paying their taxes, including insurance contributions, in addition to providing quality health services in over-stretched hospitals. Such an extra burden will make them feel demoralised and discriminated," said Prof Singhal. "Most people who do move here will work and they will pay tax. So doubling this charge is a form of double taxation," said Satbir Singh, chief executive of the Joint Council for the Welfare of Migrants. — PTI
Top Stories