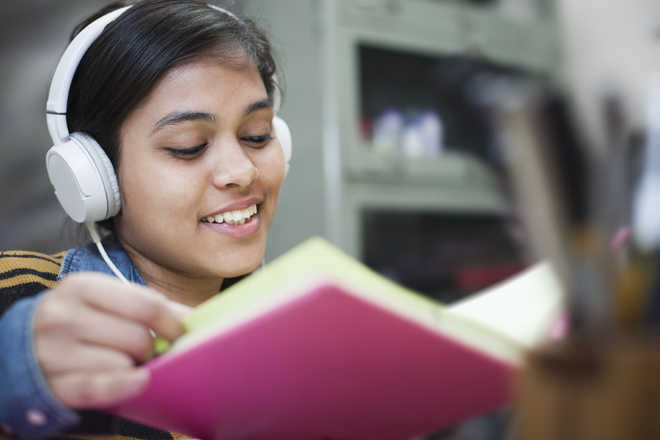 vermaajay1968@gmail.com
Pervin Malhotra
Q.I am an IT professional. Both my wife and I are keen to learn Urdu as we are very fond of ghazals and shaayri. Could you please suggest a convenient course preferably through correspondence? — L P Handa
A. Jamia Millia Islamia, Centre for Distance & Open Learning, New Delhi offers a one-year course in Urdu language via distance learning through Hindi / English medium.
Admission is open throughout the year. The best part: there's no tuition fee for this course (only an enrolment fee of Rs 100).
The course will equip you to read, write, speak and grasp elementary Urdu. The requisite books will be sent to you free of charge.
The course is divided into three stages — each of which should take you 3-4 months to complete. However, you can complete it sooner or later at your convenience within two years.
Download the admission form from: http://jmi.ac.in/upload/centres/uccform.pdf
Maulana Azad National Urdu University, Directorate of Distance Education, Hyderabad (www.manuu.ac.in)
Proficiency Certificate in Urdu through English/Hindi (6-mth)
IGNOU (www.ignou.ac.in)
Courses: Certificate & Diploma Course in Urdu (Dist) through Hindi / English (1-year)
(*Both Jamia millia and MANUU are Central Universities)
________________________________________________
PhD in Design
Q. I have been teaching BFA students in the Art Department for the past five years. I am now looking for a break from my routine while continuing to study/research further. Can you suggest a good option in India, preferably with a stipend? — Punit Tahil
A. Yes I can; and an excellent one at that…!
NID (which needs no introduction) offers PhD Programme in Design (three-year Full-time, five-year Part-time) commencing in December this year.
The programme is open to educators and professionals in design and allied fields who wish to reinvent their own practice or knowledge base while pushing the boundaries of design through innovative practice and create new theories. The programme is benchmarked to a level comparable to doctoral research in design at reputed D-schools abroad and in India.
Full-time PhD students are eligible for a research fellowship/stipend. However, you'll have to take up teaching assignments at NID and its campuses, based on your guide's recommendation.
Candidates from a range of diverse backgrounds are eligible to apply.
The Application Deadline: for submitting online application (+ scan of DD & Research Proposal): September 30, 2019
Application Deadline: for submitting forms + DD & Research Proposal by post: October 7, 2019
Design Research Test: 18 November 18, 2019 (10am – 6pm at NID)
Interview & Presentation by shortlisted candidates: November 25, 2019
Details of eligibility conditions, the Design Research Test & format for Research Proposal are outlined at length in the PhD Admissions Handbook 2019-20 on: www.phdadmissions.nid.edu
__________________________________________________
Scope after MDPH from UK
Q. After completing BDS from India, I am now pursuing my Master's in Dental Public Health (MDPH) from UK. I will be passing out this year. What are the job opportunities available to me? — Dr Yuv Kohli
A. As you must be aware, public health is an interdisciplinary field that brings together expertise from a range of disciplines including medicine, social sciences, management, technology, IT etc
Depending on your interests, the career opportunities in this field can be truly vast and varied — ranging from research, practice in oral health, policy & programs and their monitoring and evaluation, advocacy, health communication and journalism, insurance, public health laws, health economics, CSR — both in the public as well as private sector organizations in addition to international organisations, foundations and the development sector.
You can also look at niche areas such as disease modeling, policy analysis, health economics, health informatics, advanced demographics and statistical analysis or even clinical research or grants writing to name a few. If at all it's possible for you to work in the UK, you could explore related opportunities there, as well as elsewhere.
Cities