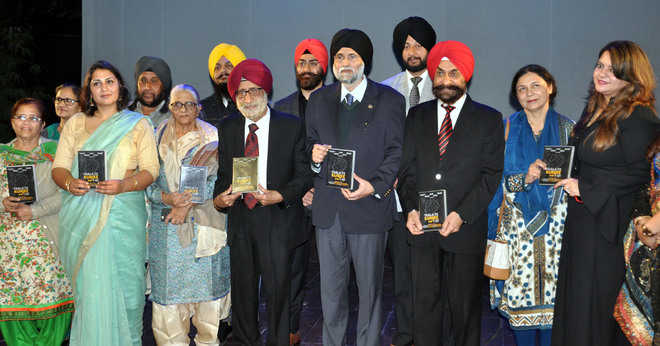 editorial@tribune.com
Tribune News Service
Amritsar, January 18
A special screening of 'Taala Te Kunjee', a documentary depicting the journey of five couples who fight against drug addiction and the trauma faced by their families, was held at the Punjab Naatshaala today. Directed by Shilpi Gulati, the documentary was screened before various prominent persons of the city, especially doctors. It portrays drug addiction as a disease and showcases its harmful effects on the addicted persons. The addicts shown in the documentary were recovered from The Hermitage, a rehab centre run by Dr JPS Bhatia, who is a practicing consultant for the past 25 years in the city.
Bhatia's passion to rescue addicts from the shackles of addiction led him to expose various facets of the problem through the documentary. He said, "My experience of working at the rehab centre gave me a comprehensive view of the elements that can contribute in the eradication of this problem. The movie shows that it is not the sole responsibility of the government to tackle the drug problem because family also plays a major role in preventing it spreading further in the society. The movie provides a solution rather than focusing on the problem."
The movie ends on a positive note showing a propitious change in the life of the rehabilitated people.