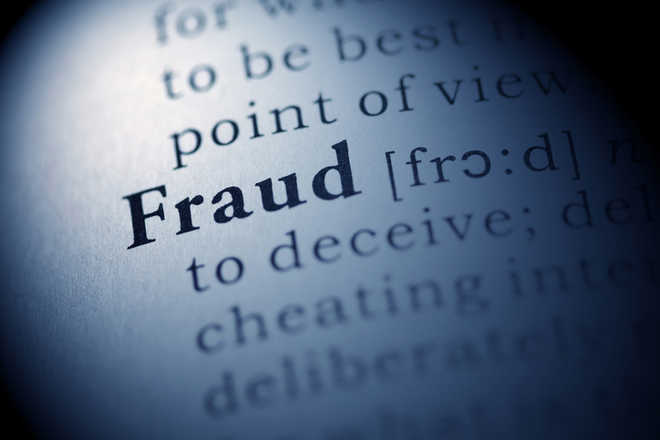 ROBINSINGH@TRIBUNE.COM
Tribune News Service
New Delhi, September 20
The Enforcement Directorate today said it had issued a provisional attachment order under the Prevention of Money Laundering Act (PMLA) to seize assets worth Rs 234.11 crore of a Mohali-based company in connection with its probe into an alleged bank fraud case.
The ED, in a statement, said it had provisionally attached plant and machinery worth Rs 234.11 crore of Mohali-based M/s Kudos Chemie Ltd under the PMLA in the case against the company and its directors relating to the bank fraud.
The ED took up the case and began its investigation under the provisions of the PMLA on the basis of a CBI FIR relating to offences of criminal conspiracy, cheating and forgery of valuable securities against the company and its promoters/directors Jitendra Singh, Gurmeet Sodhi, Kabir Sodhi and other private persons, the agency said in the statement.
In the FIR, the CBI has alleged that Kudos Chemie Ltd had been sanctioned "term loans and working capital limits" by Punjab National Bank (PNB) and its other consortium member banks, but the company did not utilise the credit facilities in line with the terms of sanctions agreed upon. It said the loan amounts were diverted and siphoned off by the company and other accused persons "with intention to cause wrongful loss to banks and wrongful gain to themselves".
The agency said its investigation so far had revealed that Jitendra Singh had placed forged export bills with the PNB and "received discount" to the tune of Rs 361.94 crore in connivance with some officials of the lender.
The ED had earlier also attached properties worth Rs 109.03 crore situated in Mohali and a house in Chandigarh under the PMLA, the agency said, while claiming that further investigations in the case were in progress.
---
Raids TMC MP's house in Sector 9
Chandigarh: The ED on Thursday conducted a raid on the house of Trinamool Congress (TMC) Rajya Sabha member KD Singh here in connection with a money laundering case. Searches were conducted simultaneously at different locations in Delhi and Chandigarh. ED sleuths searched Singh's house in Sector 9 that continued for several hours. The houses of two directors linked to his companies were also searched by the ED sleuths.
Cities