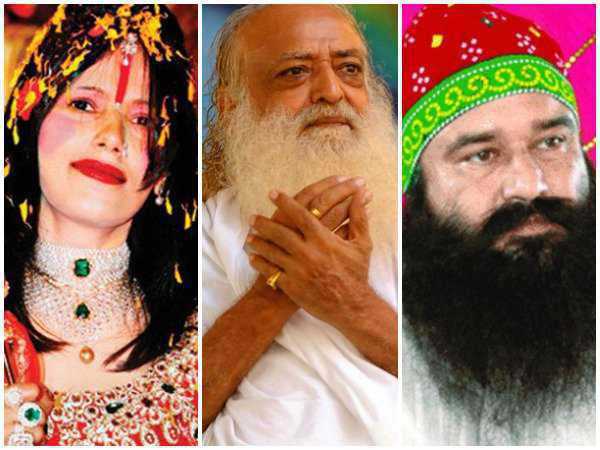 The blacklisting of 14 "fake sadhus" by a body of mahants may be an attempt to clean the Augean stables and overcome the acute embarrassment caused by the decidedly unholy activity of the likes of Gurmeet Ram Rahim and Asaram Bapu. The Akhil Bharatiya Akhara Parishad (AIBP) has also sought a law against "charlatans" who are giving a bad name to the deras. Copies of the list would be sent to the Centre, state governments and opposition parties with the demand for a law to check their activities. The Akhara's president, Narendra Giri, was also quoted as asking common people to beware of such charlatans.
On the face of it, this short-listing of rogue babas and deras is welcome. An institution must always look within for self-improvement. Many holy men have been known to indulge in undecidedly unholy activities ranging from money laundering, land grabbing to coercive sex. But the AIBP is not an institution of the state that conducted due diligence of the entire constellation of god men before blackballing the 14 babas. This exercise raises questions: Does this identification of the "charlatans" also implicitly give a good conduct certificate to the rest of the "saintly" crowd at the AIBP congregation? What about the babas accused of white collar crimes that, who by the AIBP's logic, should attract the same sentence?
And if these babas were evil personified, why did the same AIBP office-bearers serenade them before their fall from grace? This should raise the suspicion that the main aim is damage control. The AIBP in the past was an enthusiastic Sangh collaborator in poisoning the atmosphere in the run-up to the demolition of the Babri Masjid. This is a critical time for the Hindutva project managers. It had signed up a wide assortment of political babas for the 2014 elections to back the BJP. It may be time to shore up the credibility of those who have remained untainted to keep the project on course. The law does need to take a hard look at their business operations. But doubts must arise when a self-appointed body selectively applies the guillotine.