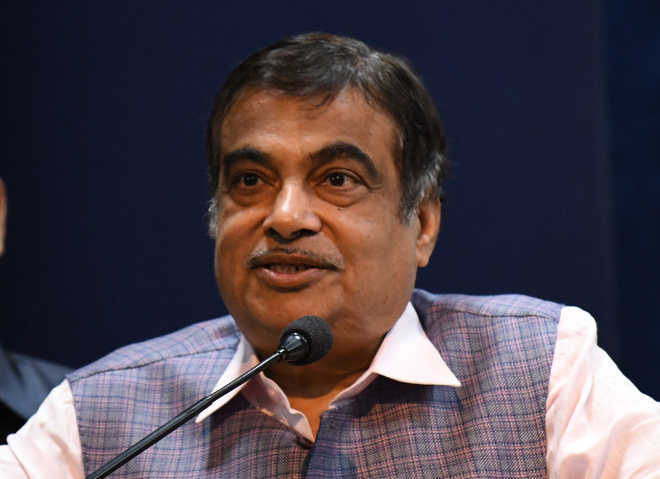 The BJP-led NDA government has taken some tough decisions during its tenure like the ones on demonetisation, GST, triple talaq and abrogation of Article 370, using its majority to push through measures largely in consonance with its Hindutva agenda. But the amended Motor Vehicles Act was one bold step in the right direction, prescribing a steep hike in fine for traffic offences, so that it has a deterrent effect.
Now, with several states, including those ruled by the BJP, like Gujarat, Karnataka and Uttarakhand, reducing the penalties, and others like Punjab, Maharashtra and West Bengal putting its implementation on hold, Union Minister for Road Transport and Highways Nitin Gadkari has been forced to defend the decision, saying it is for the states to reduce the fines but the lives of the people should be saved, and there should be less accidents by creating awareness. One cannot be more in agreement. The steep hike in fines, ensuring conformity with rules and filling the government's coffers also risk popular disapproval. So, in the case of 34 offences out of 61, on which the state governments can have a say, discretion can be exercised. The ministry is now believed to be seeking legal opinion because of the refusal of the states to toe the line.
The minister's intentions are right and his government has supported it with the Bill becoming law. But it is always tough to implement strict laws, especially when the man on the street is affected. It is the BJP-ruled states joining the chorus that must have prompted a rethink. Gadkari is among the last of the Mohicans in the BJP. Coming from Nagpur, his proximity to the RSS cannot be in doubt, and the Sangh Parivar's desire for a bigger say in policymaking has been doing the rounds. But life-saving governance measures should not be held to ransom by populist politicians. Compliance without coercion is not an Indian trait and as a society we lack in the basic discipline of waiting for our turn, be it a milk booth queue or a traffic signal, necessitating steep fines as a deterrent against indiscipline and for better traffic etiquette.
Top Stories