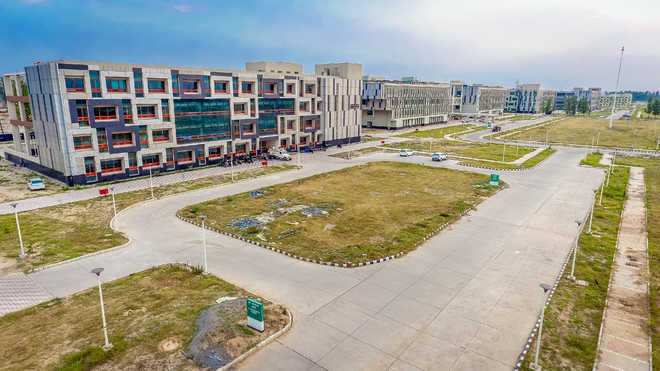 Riding on its excellent score in research citation impact, IIT, Ropar, along with IISc, Bangalore, finds a pride of spot in the top 350 universities of the world in the UK-based Times Higher Education Ranking 2020. That IIT-Ropar, which was set up in 2008, has galloped past the traditional topper IITs — of Delhi, Mumbai and Kharagpur — on its debut on the prestigious list shows exceptional progress made by the young institute. This well-deserved honour underscores the importance of parameters critical to education that IIT-Ropar worked on: focused and quality research, rather than quantity, ably aided by international exposure for the faculty and adequate funding. In an enhancement to India's potential in higher education, driven by English-language instruction, is the inclusion of 56 universities in the ranking as compared to 49 last year.
But the notable slip from the top 300 positions, with not a single university making the mark for the first time since 2012 is a sobering reminder of the many challenges and hurdles that still need to be surmounted to get a toehold in the global top order. To displace Anglo-American education giants, there are miles to go for revamping our teaching and research environments and international outreach as well as reorienting the ecosystem towards holding back talent in our country.
To sustain the ranking, our institutes need to imbibe the beneficial practices of their peers in China that have made rapid strides. A close collaboration with the industry and understanding of social and economic aspects of society are needed so that education is put to practical use. But for the R&D platform offered by IISc to the fledgling Wipro in 1979 on the design of computers, Wipro may not have reached the heights it did, acknowledged Azim Premji recently. Similarly, one sees a silver lining as IIT-Ropar dives deep into such crucial areas as water, environment, cancer and e-vehicles or tie-ups for research with a Massachusetts Institute of Technology laboratory or a Taiwanese centre on artificial intelligence.