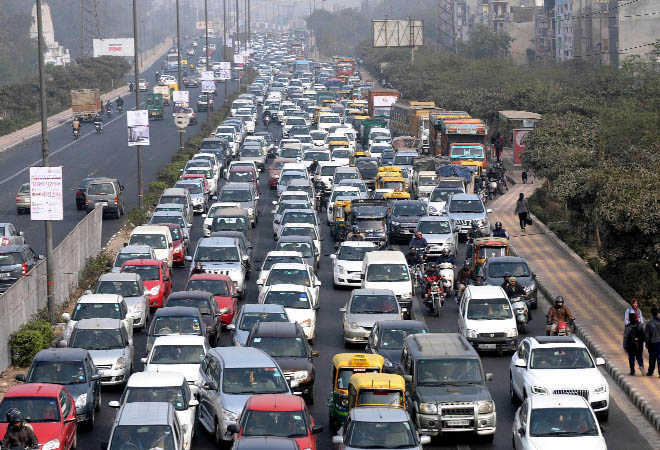 Already on a spree to offer sops to the aam aadmi in the form of free bijli and paani with an eye on the 2020 elections, Delhi CM Arvind Kejriwal has now announced the return of the odd-even scheme in November as part of a plan to combat smog arising due to various reasons, including stubble-burning in neighbouring Haryana and Punjab. The action plan is based on feedback received from the public, with Kejriwal quoting data from the Central Pollution Control Board (CPCB) to justify his step. Vehicular emission is, indeed, a major source of air pollution. The phasing out of Blueline buses and induction of upgraded variants along with CNG vehicles has helped reduce pollution. Smoke from stubble-burning would only be a secondary cause in Delhi, even as construction work is aggravating the situation. Stubble smoke is seasonal but vehicular emission is ever-present, and with over 30 lakh cars on Delhi roads, checking the menace is a tall order.
The odd-even scheme, in its earlier two phases, did provide exemptions. But considering Delhi's population, it is inadequate because public transport facilities are not enough. The Metro has transformed Delhi, but the rush at some stations indicates that commuting can be tough. Taxis and auto-rickshaws will charge more, travelling in crowded buses can be a nightmare and car-pooling may not always work. Cities like Beijing that have implemented such schemes have good public transport facility.
The Centre for Science and Environment has not been very optimistic about the scheme's potential to curb pollution unless implemented properly. The CPCB told the National Green Tribunal (NGT) that there was not much impact of the scheme on vehicular emission. Kejriwal himself has said it did not lower pollution as expected, but did reduce congestion on the roads. Union Minister for Road Transport and Highways Nitin Gadkari says there is no need to resume the scheme as the new Ring Road, along with water and air purification units on the Yamuna, will lessen pollution. Novelty apart, the Delhi CM needs to be reminded that the odd-even arrangement can't be a long-term measure.