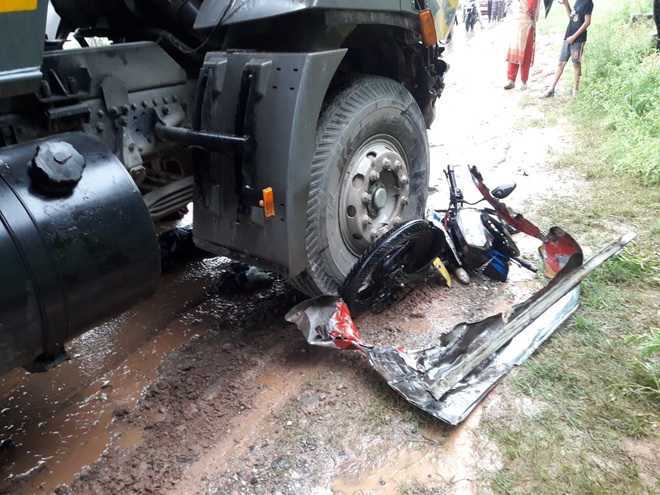 Even as Himachal Pradesh has decided to defer the implementation of the amended Motor Vehicles Act, road accident figures present an alarming picture with 1,679 mishaps reported in the first seven months of the year alone. Driving over treacherous terrain in the hills calls for skill and awareness. Though the figure is less than that for the same period in 2018, the fact that overspeeding has resulted in 1,043 of the total accidents indicates that not enough attention is paid to the conditioning required for driving in the mountains. The roads have less width with inclines and slopes and overspeeding gives the drivers less margin for correction even as experts advise driving in lower gears, avoiding overtaking and sticking to lane driving.
That human error is said to be behind 93 per cent of the accidents reveals how driving discipline is overlooked, a fact corroborated by reports. In June, 44 people were killed and 34 injured when a private bus fell into a drain in Banjar tehsil of Kullu district, and before that, 30 people died, including 27 schoolchildren, in Nurpur. In April this year, 12 people were killed after a private bus fell into a gorge in Chamba district. In the Kullu incident, the 42-seater bus was carrying over 80 passengers, some travelling on its roof, pointing to negligence by the operators.
Himachal Pradesh is a state where roads remain a major source of transportation as rail and air links are not adequate. The state government should ensure that buses, in its own fleet as well as those plied by private operators, are road-worthy and have experienced drivers. Besides enforcing other rules, issuing of driving licences should be made strict, so that the needs of hill driving are addressed. Tragedy of the mishaps apart, relief and rescue also remain a challenge, with vehicles falling into rivers, gorges and ravines. Driving remains a responsibility, to be undertaken conscientiously. Road safety is a commitment to ourselves and to others. Rules are only a medium to realise them. Better to adhere to them. Stay alert, accidents avert.
Top Stories