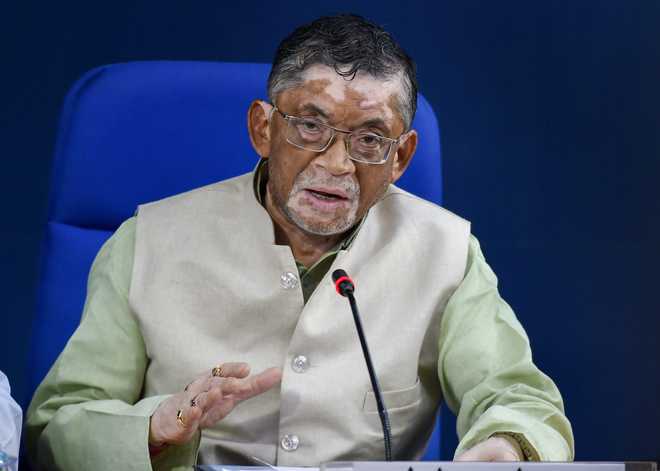 UNion Labour and Employment Minister Santosh Gangwar has somehow figured out why India's unemployment rate rose to a 45-year high of 6.1 per cent in 2017-18. And he has zeroed in on the 'usual suspects' — North Indians. He claims that there are jobs aplenty, but the recruiters who visit the region, by and large, fail to find suitably skilled candidates for various posts. Gangwar's argument won't make sense to Raj Thackeray-led Maharashtra Navnirman Sena, which has been accusing migrants from the North of 'stealing' jobs from the Maharashtrian community. The minister's assertion is also diametrically opposed to the viewpoint of Congress veteran Kamal Nath, who had said, soon after taking oath as the Madhya Pradesh CM last year, that people belonging to the central Indian state were being deprived of employment by 'outsiders' from Uttar Pradesh and Bihar. If Gangwar is to be believed, the northerners are not good enough to land good jobs, let alone render others jobless.
With his controversial remark, the BJP MP from Uttar Pradesh has inadvertently cast aspersions on a flagship scheme of the NDA government. On Sunday, Union Minister for Skill Development and Entrepreneurship Mahendra Nath Pandey — who is also from UP — was quoted as saying that one crore youths were joining the Skill India programme every year and above 80 lakh had been skilled under the Pradhan Mantri Kaushal Vikas Yojana so far. According to Pandey, his ministry is 'empowering the youth with market-relevant skills'. If this programme is indeed going great guns, one wonders why a particular region is apparently not deriving benefit from it. Lack of synergy between the Labour and Skill Development ministries seems to be a significant stumbling block.
Even as the government is battling economic slowdown with a slew of confidence-building measures, it needs to bring down the unemployment rate with a proactive approach. The uptick in the Index of Industrial Production as well as the production of core industries is a welcome sign; now, the focus should be on facilitating a fruitful industry-institution interface. The creation of relevant jobs must keep pace with the awarding of countless degrees and diplomas year after year.
Top Stories