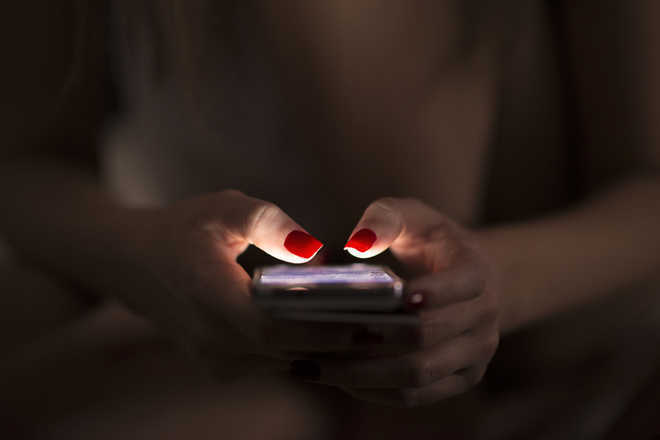 When Eve upon the first of men; the apple pressed with specious cant; Oh! What a thousand pities then; That Adam was not adamant,' wrote Thomas Hood. The case of Naazia, an ordinary woman from Mewat, said to possess extraordinary charm, especially with a smartphone in her hand, that helped her turn into a 'star honeytrapper', luring men on social media and extorting money from them after threatening them with rape cases, is an example of this. Naazia is on the priority list of fraud online gangs of the NCR, who contract her to dupe gullible customers. As she herself has admitted about her occupational hazards, online fraud is risky as people go to the police, so the best way is to trap someone on social media and make money. Image-conscious men do not approach the police even if they have to cough up hefty amounts, is her candid confession. According to her, there are over 50 other women who function with fraud gangs and study the social media behaviour of their targets to ensure they are wealthy.
The first thing is the nature of crime. Online frauds are now frequent. It calls for safeguards and even the powerful can fall prey as in the case of Preneet Kaur, wife of Punjab Chief Minister Capt Amarinder Singh, who was duped of Rs 23 lakh. Several cases of rape have been reported, where the victim was befriended on a social media site. It is not only the US government that needs social media details to vet national security, but online fraudsters also scour the Net for targets.
Naazia's case points to another aspect. Her entire enterprise is based on the assumption that a false rape case can be filed easily against anyone who walks into her trap. Such confidence can stem only from experience, which points towards the complicity of the police in establishing and running these criminal rackets. Rape is a serious criminal offence and a rape complaint cannot become a plaything for a fraudster. The Haryana police have to ensure exemplary punishment to all those bent cops who are part of the honeytrap-cum-extortion rackets.
Top Stories