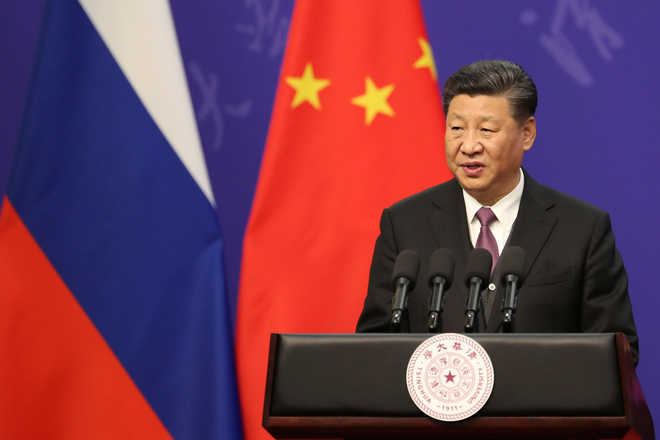 Three days before Chinese President Xi Jinping was to land in Chennai, China sprang a surprise to infuse life into the informal summit he will hold with Prime Minister Narendra Modi. Since the actual venue of Mamallapuram is quite a mouthful for the world at large, the Chennai Informal Summit, as it will be called, seemed headed to become a footnote in the diplomatic calendar of bilateral meetings. The bad blood between the two countries over the abrogation of Article 370 had created a stalemate till the Chinese Foreign Office spokesperson advised India and Pakistan to resolve their differences over J&K through dialogue.
For the first time since India effected the changes on August 5, Beijing dropped all references to the relevant UN Security Council resolutions. This reference is a red rag for India since it considers the Simla Agreement, which Pakistan has also signed, as the starting point for talks on J&K. The Chinese gesture does create a conducive environment for the two leaders to hold frank and unrestrained conversations with each other in order to remove the distrust and suspicion about each other's policy choices. The first informal summit did produce a Chinese appreciation of India's massive trade deficit and guidance to the two militaries to peacefully manage the border. But the Chinese stand on Kashmir nipped the shoots and stiffened India's back to the extent that it upgraded its consultations with the Quad, an anti-China grouping, to the ministerial level.
At this moment, China cannot afford to antagonise India. Already grappling with unrest in Hong Kong, its mass internment of Muslims in Xinjiang has come under global scrutiny; US sanctioned the first lot of Chinese officials on Tuesday. The US pincer on trade is unlikely to ease and signature Belt and Road Initiative has enough challenges on its hands to dissuade China from opening new fronts. Hopefully, the Indian Army's exercises have transmitted the right signals because China may not be ready to abandon Pakistan on Kashmir. As China has reaffirmed, Sino-Indian ties transcend sectoral disputes. But the challenge will be in adroitly managing them in the crucial days ahead.
Top Stories