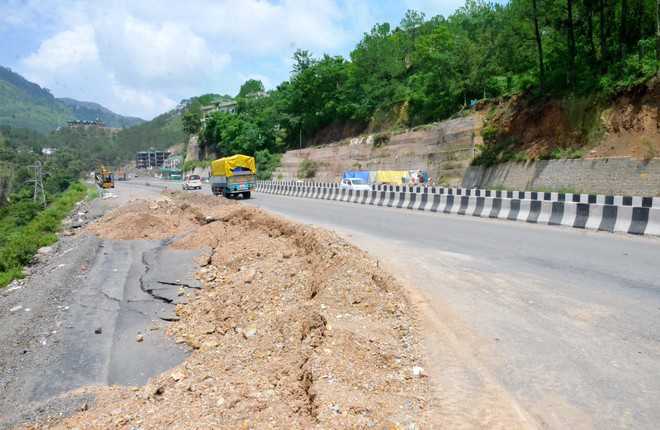 Roads are an essential part of infrastructure and the arteries through which economic development of an area takes place. Good roads are symptomatic of potential growth and building them a way to generate employment. More so in the case of a state like Himachal Pradesh, prone to the vagaries of nature, where in the absence of adequate rail and air connectivity, roads are an important medium for transportation. This puts in perspective action taken against five officials for overlooking the substandard work on the Kandror-Hamirpur National Highway. The government has maintained there can be no compromise with quality, and rightly so, for with winter setting in, roads, the only reliable medium of communication, have to be put in order. The tough task of maintaining roads in Himachal can be discerned from the fact that the Manali-Leh highway, though maintained by the Border Roads Organisation, has been closed for traffic due to winter and will now reopen only in May next year. The highway experiences snowfall and passes through difficult areas like the Rohtang Pass.
The NHAI clearly stipulates the specifications for building roads. The agency has to take into account the deteriorating effects of climate, as also mitigating the effects of construction activity on the environment. Soil, rock and sand characteristics have to be studied and factors like skid resistance, pavement distress and drainage taken into account. The quality of building materials is also listed—less viscous bitumen resistant to fatigue and cold cracking prescribed for mountainous regions subject to sub-zero temperatures during the winter and harder grade bitumen for heavily trafficked roads in hot areas. The material used—cement, steel and water—should conform to the guidelines of the Ministry of Road Transport and Highway. With landslides and blockage damaging roads in Himachal and bridges getting washed away after rain, the concern is understandable.
Himachal is not alone. In Punjab, a vigilance probe has been sought in the poor quality of roads constructed in Fatehgarh Sahib. The agencies executing the projects should realise that building good roads is as much about safety as our economic well-being.