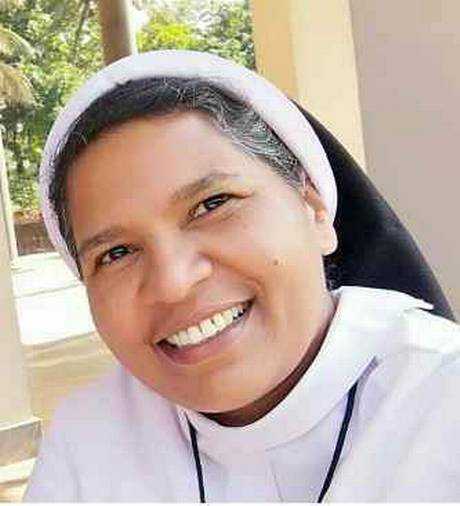 Even as the Kerala nun Sister Lucy Kalappura's long fight for justice underscores the need for the ecclesiastical orders to look inward in the context of changing times of gender justice, the setbacks she has been suffering speak of how difficult it is to pry open the hardened patriarchal walls of convents and churches. Those in the fold have over the years been forced to bear atrocities in silence. But the spunky Sister Lucy resisted pressure and chose to join the protest in support of a fellow woman in habit, who had last September dragged the Bishop of Jalandhar Diocese, Franco Mulakkal, to court with a charge of multiple rape. In a brazen tilt reeking of male dominance, while the accused Bishop after getting conditional bail from court has enjoyed a hero's welcome home, the victim nun and her supporters are suffering isolation and punishment transfers from their peers and senior clergy.
Sister Lucy's evangelical journey stands out as a bold embodiment of her beliefs. In the above case, she 'lent a helping hand to hapless sisters' as she believed it was her duty to do so and was vocal about it. A few years ago, she had raised hackles when she pledged to donate her body to medical science for the service of humanity. Similarly, asserting her individual rights, she went ahead with buying a car on loan and publishing her poems on nature despite threats of disciplinary action and social abuse.
Disapproving of her lifestyle as gravely violating its rules, her congregation expelled her in August. It said the nun was issued proper canonical warnings, but did not show the required remorse. Not one to give up easily, the courageous Sister Lucy knocked at the Vatican door for justice. Now, the Vatican too has dismissed her plea challenging the expulsion. The sister has one more chance to file an appeal. The Church, facing dwindling devotees, would do well to look into reformatory steps in keeping with the times. Preventing a progressive nun from being expelled from her order could help keep the faithful flock. Amen!