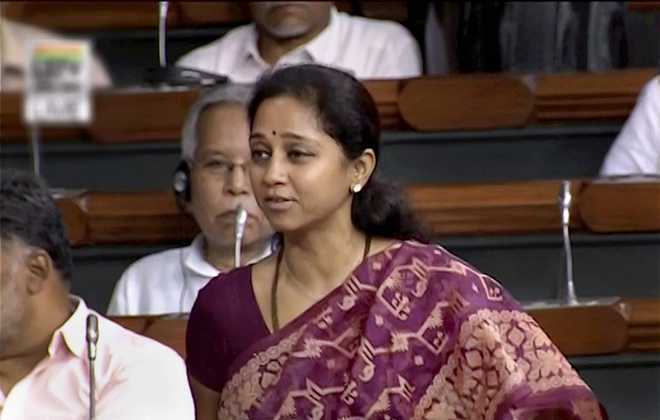 It takes a harried VIP to set in motion the rusty wheels of the law-enforcement system. Nationalist Congress Party MP Supriya Sule got a painful feel of what ordinary train passengers have to endure daily when she was hounded by a cab driver at Dadar terminus on her arrival in Mumbai on Thursday. She alleged that the cabbie barged into her train compartment and tried to tout a taxi service to her. She refused twice, but he blocked her path and 'shamelessly posed for a photo'.
Sule, daughter of former Maharashtra CM Sharad Pawar, tagged Railway Minister Piyush Goyal in her tweets. As expected in such 'special' cases, the Railway Protection Force quickly tracked down the cabbie and booked him for entering the railway premises unlawfully and other offences. He was fined a princely sum of Rs 660 in all —Rs 260 for not possessing a valid ticket and Rs 200 each for not having a licence and for driving a taxi without a uniform. These amounts are mere peanuts compared to what violators of traffic rules have been shelling out ever since the Motor Vehicles (Amendment) Act came into force.
The menace of touts is rampant at railway stations, particularly on Delhi and Mumbai railway premises. You have to elbow your way through the maddening crowd of coolies and cabbies to reach the exit — and somehow keep a vigilant eye on your luggage all the time. Even in this age of online hotel and taxi bookings, operators manage to bombard you with the 'best deals'. It's their nexus with local officials that grants them unrestricted access to the passengers. Even as the first Tejas Express operated by the Indian Railway Catering and Tourism Corporation will start running between Delhi and Lucknow next month, offering free rail travel insurance of Rs 25 lakh and luggage pick-and-drop service, the Railways needs to go back to the basics to ensure a hassle-free journey. A sharp hike in the fines is much-needed, while the onus is on railway officials to keep the touts at bay — even if the victims are lesser mortals.