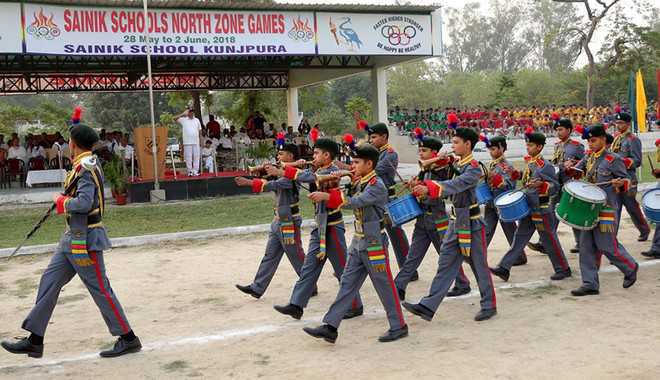 Opening all Sainik Schools to girls is a concrete and tangible step towards equality and empowerment of women. The schools will enable young girls - like boys, who have had this opportunity exclusively since the first such school opened in UP in 1960 — to aspire to carve a career in the coveted defence forces. The government's announcement on Thursday is perfectly timed to sync with its apex court-prodded plans to open the permanent commission to women. Ever since the first batch of 25 women officers proudly donned the olives in 1993, there has progressively been an increase in their recruitment in all three forces. The Air Force and Navy, which had started training women cadets a couple of years earlier, have already opened the door to combat positions for them. With a woman Defence Minister at the helm, the natural next glass ceiling to break for the feisty warriors-to-be should be the all-male NDA. The Sainik School's rough and tumble will surely ready them for the NDA's famed exacting routine.
These baby steps towards equality are a giant leap of faith in acknowledging that women are not the 'weaker' sex. We got a role model in Lt-Gen Laura J Richardson on October 16 when she took charge as the leader of the largest command in US Army — the Forces Command (FORSCOM), representing 776,000 soldiers and 96,000 civilians. Equally inspiring are the women soldiers of Israel that has been conscripting girls since it came into being in 1948. Today, 88-92 per cent of all roles in Israel's defence forces are open to female candidates, and women can be found in 69 per cent of all positions.
Now, our Ministry of Defence needs to ensure that infrastructure is put in place at the schools and academies for the raising of this new breed of Ranis-of-Jhansi. Indeed, it's time Subhas Chandra Bose's INA legacy went forward. During WWII, in 1943, he had raised the Rani of Jhansi regiment, an all-women corps of women soldiers from the Indian diaspora in Malaya, Singapore and Burma.