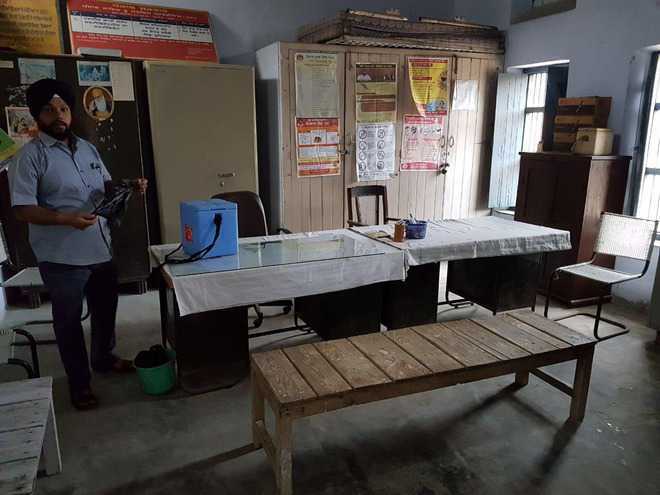 EVEN as 70 per cent of our population lives in villages, rural India has little to offer to its residents by way of healthcare. The folks are forced to travel to hospitals in cities or expensive private practitioners as most village health centres and dispensaries suffer from acute shortage of doctors. Compounding the malaise is the irregular supply of medicines for even common ailments. Often, the visit to the specialist doctor in the city comes late, at a grave cost to their health. Timely care provided to a patient on his doorstep holds the key to a better, practicable and more effective treatment.
That nearly 25 per cent of the sanctioned posts of doctors at primary health centres in villages are vacant mirrors the underprivileged status of the sick in the villages. The condition is worse in community health centres that have a shortfall of specialists by a painful high of over 80 per cent. This has resulted in another quandary: overburdened doctors in civil hospitals and medical institutes in cities. The major cause for the huge gap in the healthcare facilities available in the urban and rural areas is the unwillingness of most physicians and surgeons to serve in the hinterland.
So, though Punjab has a doctor-patient ratio of 1.3:1,000, higher than the WHO norm of one doctor for 1,000 persons, it does not translate into proportional deployment in urban and rural public health centres. Despite the proliferation of medical colleges over the years, there is not much improvement in the healthcare facilities provided to those living on the periphery or in the heartland. Better pay and perks and a fixed period of mandatory rural service by graduates of government medical colleges can prove to be a balm to the ills of the millions of medically underserved patients in our villages. It will not only help bridge the gaping urban-rural health chasm but the prompt care provided thus will also eventually save many lives.