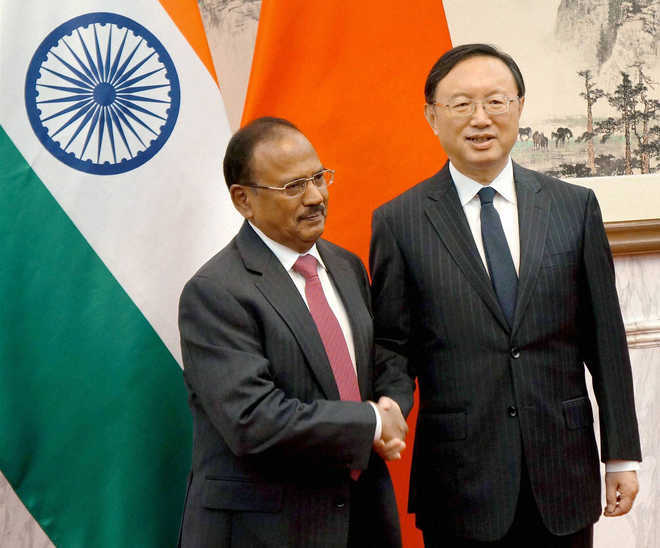 The turnaround in Sino-Indian ties is nothing short of astonishing. South Block's chief troubleshooter NSA Ajit Doval is slated to visit China twice in two months and there is even talk of PM Modi planning to do the same. The schedule of top leaders from New Delhi is currently so crowded that the Foreign and Defence Minister will find themselves in Beijing around the same time with the opening created from new Foreign Secretary Vijay Gokhale's visit to China in February. There is ample reciprocation from Beijing; China has promised to "further accumulate positive energy" and expand new areas for cooperation. There is no official explanation for the change in Sino-Indian atmospherics which till the other day was vitiated over border disputes, sovereignty issues and a budding anti-China grouping in the maritime domain.
The trend towards estranged or indifferent neighbours attempting to find common ground is not limited to India and China. New Delhi and Islamabad have also been making friendly overtures while China and Japan kick-started an eight-year overdue economic dialogue that may pave the way for a Xi Jinping-Shinzo Abe summit. In Moscow, a reappraisal of the hands-off policy towards Pakistan has yielded joint military exercises and a toehold into the Afghan quagmire and Seoul too marched to its strategy and was instrumental in lowering of tensions in the Korean peninsula. Clearly, countries are hedging against the impulsiveness of US President Donald Trump.
The trade war on China, sanctions on Moscow, Washington targeting India for currency manipulation and Trump's vacillation on Trans Pacific Partnership must have been vital inputs in the desire by the Asian heavyweights to turn the page on their mutual acrimonies. Candid intentions, however, do not guarantee success. Complex and sensitive factors are at play in each bilateral tango. Their back-histories of acrimony have imbued vulnerabilities that are easily prone to disruption. But the air is pregnant with possibilities in trade and economics, especially if territorial disputes can be quarantined. The stage is set for Modi and Xi to transcend the phase of blind hopes and provide the long-awaited economic ballast to Sino-Indian ties, especially when the US is proving tough to read.
Top Stories