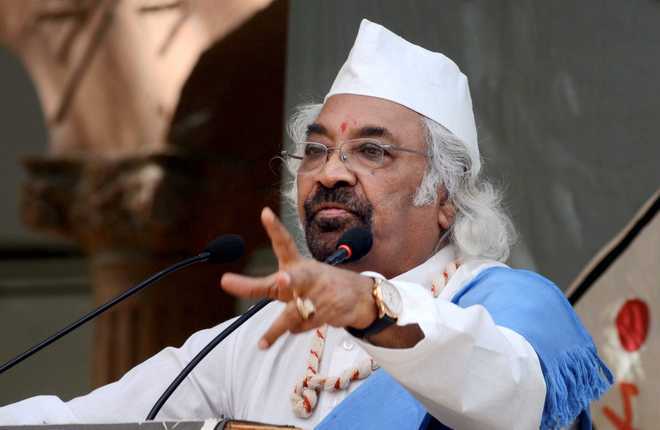 IN the run-up to the final leg of the Lok Sabha elections, the Congress has gone into the damage-control mode over a remark by Sam Pitroda, the party's overseas wing chief. Pitroda, a long-time confidant of the Gandhi family, said 'hua to hua' while referring to the 1984 anti-Sikh riots. The insensitive comment came just three days ahead of voting in Delhi and Haryana and less than a fortnight before Punjab and Chandigarh go to the polls. Top Congress leaders, including Rahul Gandhi and Capt Amarinder Singh, have been unsparing in their criticism of the party colleague, but this has not helped to pacify the Sikh community or quieten rival parties.
The Congress has never been able to wash away the stain of the 1984 violence, even though the party picked a Sikh as Prime Minister for two successive terms. Incidentally, it was Manmohan Singh himself, not the Gandhis, who had apologised in Parliament in 2005 for the colossal tragedy. The party's reluctance to expel leaders accused of inciting mobs has been another stumbling block.
The controversy has given the ruling BJP fresh fodder — and a new slogan (hua to hua) — to target the main Opposition party in general and the Gandhis in particular. The saffron party is itself tainted by the 2002 Gujarat riots, but it considers itself entitled to taking the moral high ground with regard to the 1984 carnage. Indeed, the NDA government has been instrumental in fast-tracking cases of anti-Sikh riots and awarding compensation to the victims. However, the party's governments at the Centre and in Gujarat have not shown similar urgency in the cases of victims of the post-Godhra communal violence. Bilkis Bano, a riot survivor, approached the Supreme Court — and got justice recently — after the state government failed to help her rebuild her shattered life. If politicians really care about riot victims, they should first shun double standards. The least they can do is to avoid irresponsible utterances on issues of such emotive import.
Top Stories