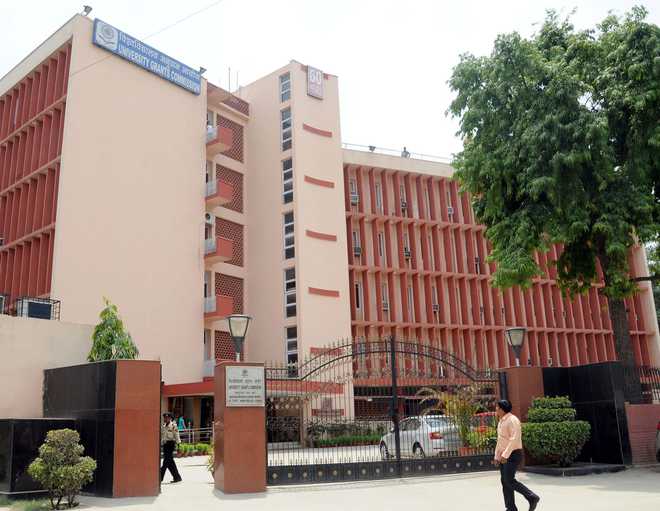 THE Modi government's love for initialisms will soon spawn a new one — HEERA or Higher Education Empowerment Regulation Agency — that will be formed with the merger of the UGC and the AICTE, the two regulators for the education sector. A merger has been on the cards for over eight years after the AICTE's arbitrariness in regulating engineering colleges was showcased in ultra-quick approvals to its then chief's Haryana-based relatives. The Manmohan Singh government had held back from biting the bullet despite the Yash Pal Committee's strong pitch for a merger. But the Modi government was left with no option because of a string of Supreme Court orders had created confusion about the mandates of the two bodies. Details are scant despite the high-decibel announcement. From the information available, the fine print is being sorted out by the Niti Aayog.
Till the backroom boys came up with HEERA, the merged entity was to be called IRAHE or the Independent Regulatory Authority for Higher Education. The difference in the two is HEERA drops the word independent — an all important requisite for the new body to break free of the present perception of restrictive and non-transparent functioning. There is as yet no word on how the government will address greater autonomy of action in the proposed body. HEERA must also not introduce inspection raj in a new garb while addressing issues affecting the quality of education such as infrastructure, adequate faculty and enrolment of students.
Currently, the government has been parsimonious with information except to assure that HEERA will eliminate overlaps in jurisdiction and remove irrelevant regulatory provisions. If past deliberations are any indication, the new body will have three independent wings dealing with academics, accreditation and grants. However, in the interest of uniformity, it must also take up regulation of foreign education providers as well as ensure quick closure of poorly performing institutions. The merger will only be a beginning to reform regulators that evolved during the early years of liberalisation and have since remained static. It remains to be seen whether the government will retain clauses in an earlier Bill providing for greater freedom of action.