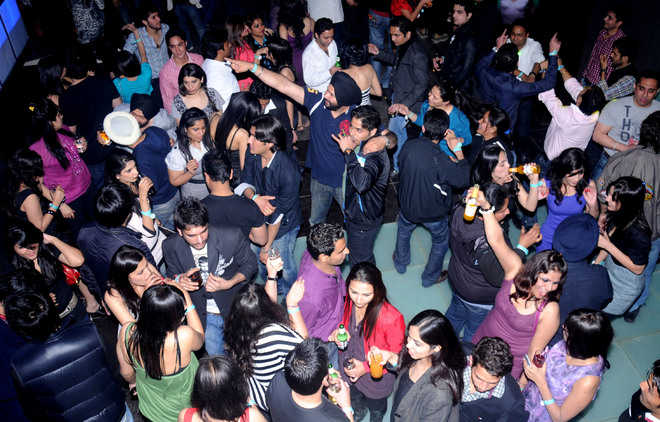 editorial@tribune.com
Ramkrishan Upadhyay
Tribune News Service
Chandigarh, August 23
Deputy Commissioner Mandip Singh Brar's order to extend the timings of hotels, nightclubs and discotheques in the city till 1 am from midnight has brought cheer to the owners.
On August 18, the Deputy Commissioner had ordered that restaurants, dhabas, discos and clubs will remain closed between 1 am and 4.30 am for a period of 60 days. The sale and service of liquor will, however, be governed by excise laws. Under the excise law, liquor is allowed to be served till 1 am.
The order will, however, not apply to hospitals, chemist shops and petrol pumps. The order came into force on August 18 and will continue till October 16.
Hoteliers have hailed the order regarding extension in the timings. Arvinder Pal Singh, president of the Hotel and Restaurant Association, Chandigarh, said the decision was in the right direction and would help in the growth of the hotel and restaurant industry. He said the timings should particularly be extended during in weekends. MPS Chawla, a hotelier and former councillor, said the decision would help generate more revenue for the Administration and attract more tourists.
Owners of restaurants, bar lounges and nightclubs had stated that the nightlife in the city should not be restricted to midnight. Before 2015, the closing time for hotels and restaurants was 2 am, but after the intervention of the court due to rising crime and accidents late at night, the Administration had ordered that all clubs, discotheques, bars and restaurants should be closed by midnight.
Deputy Commissioner Brar said the decision to extend the timings was taken during the framing of the excise policy after a "detailed discussion at the highest level".
Closing time was 2 am before 2015
Before 2015, the closing time for hotels and restaurants in the city was 2 am.
Due to rising crime, mishaps late at night, Admn had ordered that these be closed by midnight.
'Extend timings further by an hour'
}Since Chandigarh is being seen as a major tourism hub, it will be better if the timings are extended to 2 am, as was the case earlier.— Ankit Gupta, president, City Hospitality Association