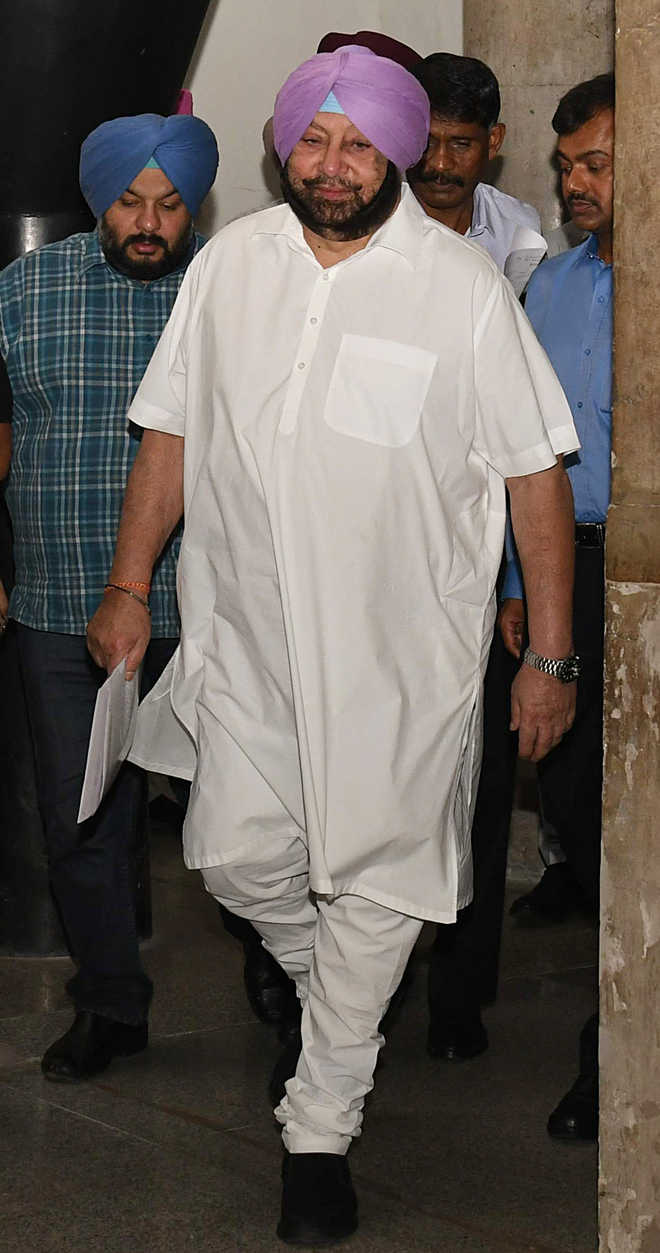 editorial@tribune.com
Rajmeet Singh
Tribune News Service
Chandigarh, August 7
Amid resentment among Congress MLAs over handling of the sacrilege issue by the government and little being done to check the flourishing transport business of the Badals, Chief Minister Capt Amarinder Singh today chaired a meeting to review the progress of the case to challenge the CBI closure report and seek status report on the implementation of the new transport policy.
The meeting was attended by Advocate General Atul Nanda and DGP Dinkar Gupta. The Chief Minister directed the AG to challenge the closure report in a day or two. The state would be asserting that the central agency had no jurisdiction to file the report in view of the observations made by the Punjab and Haryana High Court in January this year.
The order came in the wake of MLAs trying to form a pressure group to make the Chief Minister wake up to these issues and act against the Badals. During the monsoon session, the legislators were seen discussing among themselves the future course of action in the eventuality of the Chief Minister going soft on the Badals rather than participating in the legislative business.
A senior minister, who has been openly expressing reservations over handling of the sacrilege probe, said feedback from MLAs in the CLP meeting should be enough to set the alarm bells ringing for the Chief Minister before it was too late. "It may be the last term for Capt Amarinder, but we have long political career before us," said a senior MLA.
Another MLA said when the Assembly had passed a resolution to withdraw the sacrilege probe from the CBI, why was the government asking it to reopen the case?
Besides, to address concerns of the MLAs over the delay in making the new timetable, the Chief Minister held a meeting with transport officials to review implementation of the transport policy. The government also initiated the process to chargesheet a PCS officer, previously posted as RTA, Patiala, for filing a factually wrong affidavit on the competency of the Transport Department to issue new bus timetable. Instructions have again been issued to check illegal extension of bus routes.