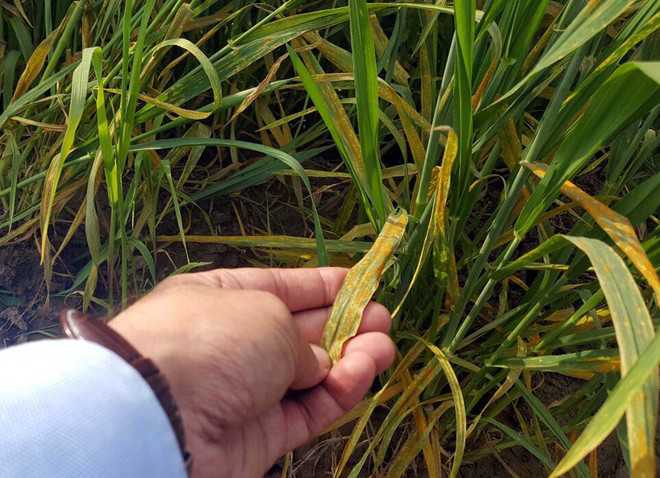 editorial@tribune.com
Tribune News Service
Jalandhar, February 13
To apprise farmers of yellow rust disease, the Agriculture Department organised two awareness camps at Salempur and Mangeki villages falling in the Jalandhar West block.
Experts, including Agriculture Officer (Training) Dr Dilbagh Singh Sohal; Agriculture Development Officers (ADOs) Dr Balkar Chand and Dr Mandip Singh; Dr Karan Singh; among others, detailed peasants about the wheat crop disease.
They told farmers to regularly monitor wheat fields and keep vigil on the leaves of crop, adding that yellow rust was a fungal disease, in which yellow stripes started appearing on leaves.
"These stripes hinder photosynthesis, make grains shrivel and stop the growth of plants. Hence, it reduces yield", they added.
They said: "The disease also enhances the expanses of farmers when they have to spray fungicide."
Experts said the weather conditions were favourable for the disease as yellow rust is an airborne disease, which usually started from Shivalik Hills and spreads with the wind.
They stated that potato farmers were advised to cultivate spring season moong and maize.
Top Stories