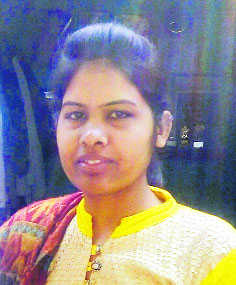 Sushil Manav
Tribune News Service
Fatehabad, January 11
A 21-year-old Dalit girl who works with "Burger King", a fast food restaurant in Chandigarh, is now the sarpanch of a Fatehabad village. A recent amendment to the Haryana Panchayati Raj Act by the state government, making educational qualification compulsory for contestants, has catapulted Rekha from serving burgers to heading Chaplamori village with a population of 2,000 people.
Born on October 20, 1994, Rekha was not even eligible to contest the elections when the panchayat polls were announced in August as she was a few months short of 21 then.
But the polls were challenged and by the time the Supreme Court gave the green light to the government to go ahead with the elections with the newly imposed conditions, Rekha had attained the age of 21.
With the post falling under the SC (Women) category and her village having a few educated women, her father Bansi Lal, who ekes a living by doing manual labour, asked her to come back and contest the polls.
"I came to the village to file the nomination papers and went back to my job in Chandigarh. I returned on January 1 for campaigning," Rekha said while interacting with The Tribune.
When the results were announced late on Sunday, Rekha had polled 610 votes against 390 of her rival Nirmal Rani.
"From the beginning, my father taught me about the dignity of labour. He insisted that the first thing an individual must learn was to be independent. I will continue to do my job in Chandigarh and perform my duties as sarpanch," she said.
Rekha, who has studied till class XII, said her father allowed her to pursue her studies in nearby Bighar village even when many others dropped out after class V.
One of her top priorities remains upgrading village primary school to secondary or senior secondary level.
"A majority of poor villagers like us have to walk long distances to fetch drinking water. I will ensure that drinking water is available to every family in their house," she added. Rekha will also be the first-ever sarpanch of her village. The village was earlier attached to Salemkhera and was part of a common panchayat.