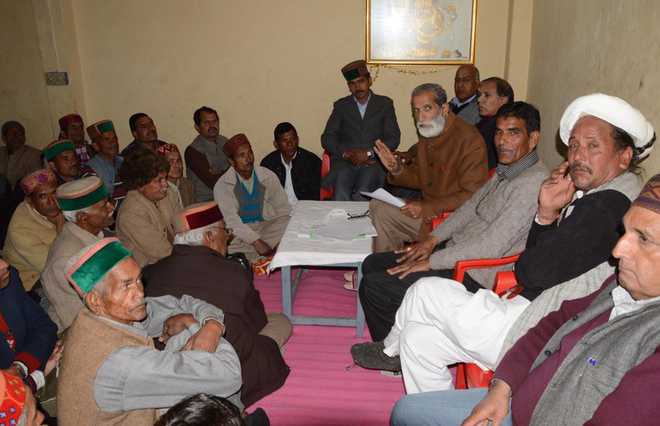 Tribune News Service
Mandi, January 19
Prominent deities of the district have threatened to boycott the coming Shivratri fair if the ban imposed on animal sacrifice is not lifted.
In a meeting of the Sarv Devta Seva Samiti here today, kardars (caretakers) of the deities, including Kamrunag and Vishnu Matloda, stated that the deities would not take part in the coming Shivratri fair if they were not allowed to follow the age-old traditions.
The deities come out their temple to take part in the fair only after the animal sacrifice. The Himachal Pradesh High Court had imposed a ban on the sacrifice of animals in temples and religious places in September last year.
Samiti president Shivpal Sharma said they had requested kardars to talk to residents of their areas and take part in the Shivratri fair as it was a centuries-old festival. They also requested Chief Minister Virbhadra Singh to file a review petition on behalf of the state government in the high court so that the tradition could to be maintained. Sharma said a meeting to resolve the issue would be called soon.
He said more than 115 kardars took part in the meeting. He said it was decided to demand cash instead of ration for the caretakers of the deities so that they could cook and eat food of their choice.
He said the cash should be given equivalent to 1 quintal rice and 12 kg pulses.
It was also decided that the quantity of the firewood provided by the administration should be increased.
They also demanded a hike of 10 per cent in the allowances given to the deities and the musicians accompanying the deities.