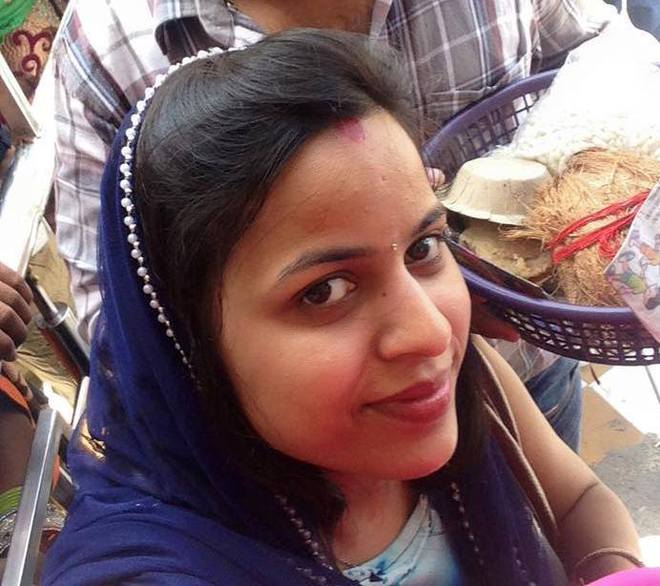 Tribune News Service
Sirsa, July 26
Family members and friends are seeking justice after Deepali Singla (23) from Sirsa died under mysterious circumstances at her in-laws' house at Bathinda in Punjab five days ago.
The victim's friends have created a community "Justice for Deepali Singla" on social website Facebook and plan to hold a candle march in Sirsa on Wednesday. Though the police in Bathinda have already booked Deepali's husband Sahil, mother-in-law Anu Goyal, father-in-law Sanjeev Kumar Goyal and brother-in-law Puneet Goyal for dowry death and arrested them, Deepali's family in Sirsa is skeptical of getting justice because of the political connections of her in-laws' family. "This page is created by friends of Deepali Singla, a young girl who was compelled to leave this world in mysterious conditions. Please keep supporting us," says the description of the community on Facebook page.
"Deepali… a 23-year-old newlywed was found dead in mysterious condition which led to a series of allegations against the woman's in-laws having political allegiance with the SAD," the description adds.
"Deepali was a bubbly girl who passed her MBA from Jan Nayak Chaudhary Devi Lal Vidyapeeth. We married her to Sahil on February 14, 2015. From day one, they started demanding money on one pretext or the other and we gave them on three occasions. But, when we put our foot down on their demand for a car last week, we had to lose Deepali under mysterious circumstances," alleged her brother Ankit Singla.
He said the family did not have much faith in the Bathinda police since Sahil's family is close to Badals and Bathinda MLA Sarup Chand Singla. Even on the day of Deepali's death, the police were taking sides with Sahil's family. "We fear the police will help them come out scot-free and we want investigation by an independent agency," Ankit said.