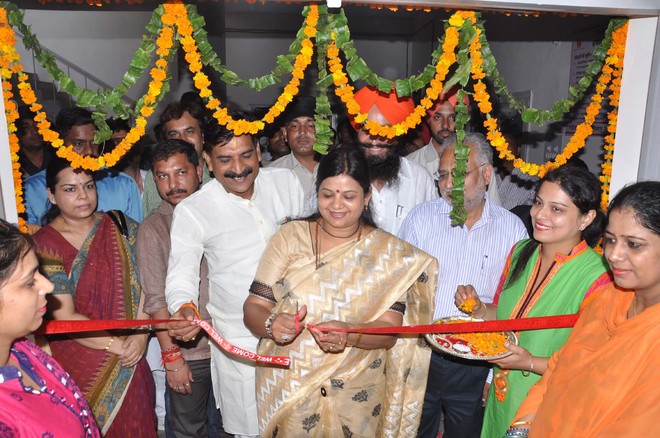 Parveen Arora
Tribune News Service
Karnal, August 31
To provide all kind of assistance including legal, police, medical help, counselling, temporary support services to women affected by violence, a one-stopcentre —Sakhi — was inaugurated by Haryana Women and Child Development Minister Kavita Jain here today.
It is an initiative of Union Government under the 'Nirbhaya Fund' for women safety pertaining to strategic areas of prevention, protection and rehabilitation. It is second centre in the country after Raipur in Chattisgarh.
Initially, the government has started this centre in the premises of Child Welfare Department in the city, later it would be shifted to a new building, land for which has been allotted in the same premises. The building would be constructed at an estimated cost of Rs 25 lakh.
Kavita Jain said it had all kind of facilities under one roof including medical aid, police assistance, psycho-social counselling, legal aid/case management, shelter facility for short stay with food and clothing and video conferencing facility to women affected by violence.
When asked the minister about only three beds for the victims, she replied that it was a temporary centre and after the construction of new building it would have more beds facilities. After being given treatment and counselling the victim would be shifted to either to hospital or place where she belongs.
Jain asserted that victims of rape, dowry harassment, acid attack and domestic violence will get all necessary assistance and they need not to wander here and there for treatment, counselling and legal advice.
While addressing the women including Aanganwadi workers and others, Jain said this centre would be keenly watched. A committee under the supervision of Deputy Commissioner has been constituted, which would monitor its function and working on day to day basis. She refused the possibility of any such centres at each district now and said initially the Union Government had decided to open it in each state.