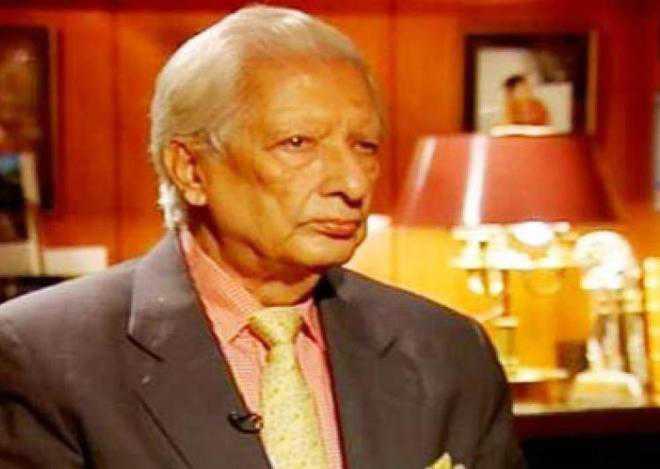 Vikas Datta
New Delhi, May 2
India and Pakistan had agreed on a peace and no-war treaty and were on the verge of signing it in July 1984 before then Pakistani President Zia ul-Haq, who had even dismissed any need to discuss Kashmir, backtracked on the advice of US lawmakers, reveals former Indian Foreign Secretary MK Rasgotra.
In his autobiography "A Life in Diplomacy", Rasgotra, who was Foreign Secretary from 1982 to 1985 and is now in his 90s, recalled that ahead of his visit to Islamabad, then Prime Minister Indira Gandhi, who was leaving on a visit to the US, gave him a free hand, telling him, "You know it all and you can talk to them about any subject they want to talk about, including Kashmir and the no-war pact they are so keen on". She only wanted to know if "there is a grain of sincerity" in General Zia.
As Rasgotra called on him at the President's House in Islamabad, President Zia, with the humility and charm he was known for, was standing in the verandah, close to to where he would get out of the car, and welcomed him with a big hug. During the talks, to India's willingness to talk about Kashmir, Zia's response was "noteworthy". "Rasgotra sahib, what is there to talk about Kashmir? You have Kashmir and we cannot take it. I want you and (Pakistani Foreign Secretary) Niaz Naik to work on a treaty of peace and good neighbourliness, including a no-war pact," he quoted the Pakistani President as saying.
He said progress was made in discussions on the agreement, to the extent that in March 1984, Naik proposed that the Indian draft of a treaty of peace and friendship and Pakistan's draft of a no-war pact should be "merged". By May 1984, there was "full agreement on all six or seven clauses in the draft treaty's preamble and on nine of the 11 articles of the treaty's operative part" and both sides reached an agreement on these two.
"Accordingly, Naik announced in the final plenary meeting of the two delegations that on clauses IV and V, he and I had reached an understanding, to which he would obtain the President's approval on his return from the UAE and we would all meet in Delhi in July to initial or sign the treaty. But the July meeting never took place," he recalled.
According to Rasgotra, there were two reasons why Zia changed his mind, and the primary one was the advice of his American "well-wishers".
"While awaiting the President's return from the UAE, Naik had telegraphed the text to Foreign Minister Sahabzada Yaqub Khan, who was on a visit to Washington DC. Khan took the text around to his friends in the Senate Foreign Relations Committee and Foreign Affairs Committee of the House of Representatives, who strongly advised him against signing a treaty of that kind with India," he noted.
Rasgotra said he learnt of this from a Congressman friend of his, from his earlier stints in the US, and member of the House Foreign Affairs Committee "asking me why we were coercing Pakistan into signing an anti-American treaty".
The other reason was India's troubles in Punjab, "in which General Zia saw an opportunity to weaken India by supporting a violent secessionist campaign by Sikh extremist groups lead by Jarnail Singh Bhindrawale", said Rasgotra.
On Zia, Rasgotra said he reported to Indira after his first visit and meeting that he had "seemed anxious to win India's goodwill and I had my doubts about his sincerity". —IANS
Top News
Nijjar was killed in Surrey in British Columbia on June 18
Serious matter, cooperation must: Canadian PM
Recalls 'Silk route', an ancient trade corridor used by Indi...
Says those occupying positions of influence are resisting th...
India will play Singapore in their next pool match on Tuesda...