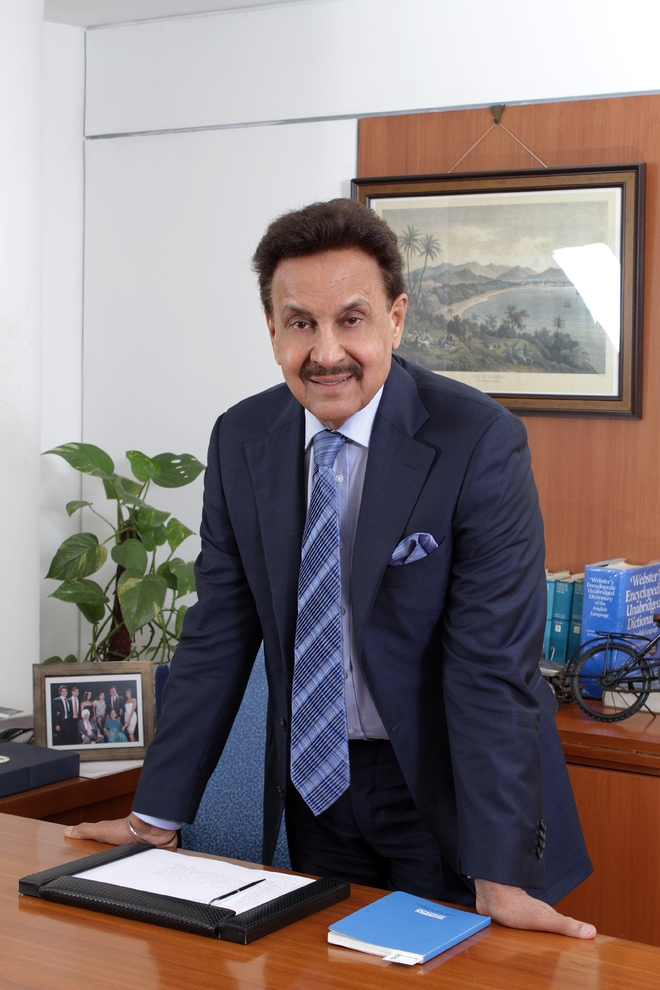 Amarjit Bakshi, Founder & MD, Central Park
Luxury Real Estate has become the fastest growing realty segment which covers up to 40 per cent of the investment portfolio of the real estate market. Gurgaon has long been recognised as the potential investment destination in this segment because of its locational advantage and the significant amount of IT-BPO and commercial presence in the area. Areas around Golf Course Road, Golf Course Road Extension and Southern Peripheral Road are the established 'luxury zones'. Though the current real estate scenario is not good for real estate builders, the demand in premium housing segment is still high and new luxury projects are being launched by leading builders at regular intervals. According to a JLL report the growth of luxury segment in Gurgaon has surpassed the 2008 levels and the annual price rise of 20-25 per cent has been seen here. "The real estate sector in Gurgaon is already on the track after the formation of new government and formative policies. Demand for homes is also expected to improve on back of higher office leasing activity. There is already a sentimental shift among the buyers and sellers, so the journey to better days has already started", says Amarjit Bakshi, Founder & MD, Central Park while commenting on the gorwth in luxury segment in the Millenium City . Bakshi was recently honoured with "Scroll of Honour" by 7th Annual Realty Plus Conclave and Awards (2015). Central Park was awarded as the "Best Luxury Project of the year 2015" at the conclave. The group has over 7 mn square feet of existing development and another 12 mn square feet of planned projects across hospitality, leisure, recreation, commercial and upscale residential developments in Gurgaon, Delhi NCR and Goa. Excerpts from an interaction:
Do you think that Gurgaon has lost sheen in the luxury and ultra-luxury segment?
There has been an overall slowdown in the sector and because of that the general impression is that all segments are facing rough weather. There is no doubt that sales in this segment have been slow in Gurgaon, but as far as the price bands and demand potential is concerned there is no let up here. Gurgaon at present has the third highest per capita income in India and the growth of IT and ITES is also healthy. All of this translates into a demand for luxury and modern lifestyle housing.
The market has already witnessed some correction. Apart from general factors, prices are also dependent on facilities and features provided by the developer. If these facilities/ features meet buyer's requirement then they are ready to even pay premium for it.
What sort of inventory is there in this segment in Gurgaon- apartments, villas or floors or serviced apartments?
The inventory in the luxury segment in Gurgaon includes luxury condominiums, studio apartments to 3/4BHK to triplex penthouses, apartments, villas and serviced apartments. Nowadays, customised homes are also available addressing of the customer needs.
Which are the new pockets in Gurgaon that are coming up as luxury destinations?
Sohna Road has emerged as a prime residential location in the Gurgaon market. What makes this location an ideal destination for residential investment is its excellent connectivity with the emerging commercial hub, Golf Course Extension Road and National Highway 8.
With Manesar and Gurgaon reaching saturation levels for industrial development, there is a huge development on this stretch leading to growth in of residential and commercial developments . Sohna Road undoubtedly enjoys a niche position in the realty market in Gurgaon.
Which are the projects in this segment being developed by your group and what features have been added to make these suit the elite clientele?
Central Park team has introduced the concept of 'Luxury Condominium' known as Central Park I, on the Golf Course Road, Sector 42, Gurgaon. In 2006 we had launched Central Park II Resorts spread over approximately 50 acres and situated in Sector 48, Sohna Road, Gurgaon. While the architectural elements include spacious and eco-friendly habitats with lots of green areas, a lot of attention has been paid to the interiors. Hand-picked furniture, artifacts, motifs, wall art and other decor elements are some of the design elements that have been introduced.
The property will have features like bowling alley, squash courts, basketball court, lawn tennis courts, badminton court pool and snooker, table tennis etc. Moreover, the residents of CP - II resorts can enjoy services like swimming pool with weather temperature controlled feature, reading room, theatre, etc.
Customers with small kids will not face any hurdles in their enjoyment with special crèche and children playing area. Also, the club is providing concierge facilities like House-keeping, Laundry, Food on call, Restaurant, Conveyance, Deep cleaning, Mess service for staff and Guest house.
.
Top Stories