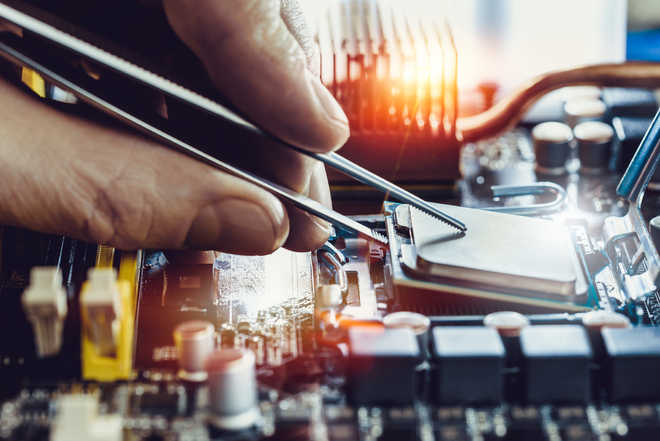 Lt Gen Dr. SP Kochhar
Seeing the high growth potential in the electronics sector, the demand of skilled manpower has become a huge concern for the country. Industries are complaining about the shortage of appropriate skilled workforce. Also, the current scenario of our education/skill development system at both formal and non-formal level is not robust enough to meet the emerging needs of ESDM sector. Therefore, in order to facilitate the creation of a viable eco-system for ESDM sector, the Ministry of Electronics & Information Technology (MeitY) has approved a scheme for Skill Development in Electronics System Design and Manufacturing (ESDM) sector under the Digital India programme.
The main objective of the scheme is to provide financial assistance for encouraging skill development for 4,18,000 persons in ESDM sector by involving all the states/Union Territories in order to enhance the employability level of the students/unemployed youth in the electronics space.
Who can benefit
ESDM scheme facilitates skill development in ESDM sector focusing on students studying in Class IX and X, ITIs, Polytechnics and Non-engineering under graduate. Other than these, the target beneficiaries who are entitled for availing the benefits of ESDM scheme are school dropouts (Class VIII pass), ITI certificate holders, diploma holders, non-engineering graduates, engineering graduates for level five courses only, registrants in employment exchanges and unemployed resources in the non-formal sector.
Role of implementing agencies
For enhancing the skilling capacities in ESDM sector, several organisations have been chosen to ensure adequate pool of skilled manpower to increase growth and productivity in the electronics industry. These are nominated as Key Implementing Agency (KIA) for ESDM scheme to monitor development of training under the scheme. The registered training partners (TPs) impart the training to end beneficiaries/candidates.
Total 59 courses have been proposed by MeitY, basically from Electronics, Telecommunication and IT sectors. As of now, there are 1088 TPs pan-India registered with TSSC which provide the training.
Post assessments, all successful candidates trained by various affiliated TPs of TSSC get the certificate with GoI logo incorporated on it which provides value addition to the candidates seeking employment in the ESDM field. Till now, 1,37,330 students have been registered under the scheme and 95,481 students have successfully passed.
— The writer is CEO, Telecom Sector Skill Council