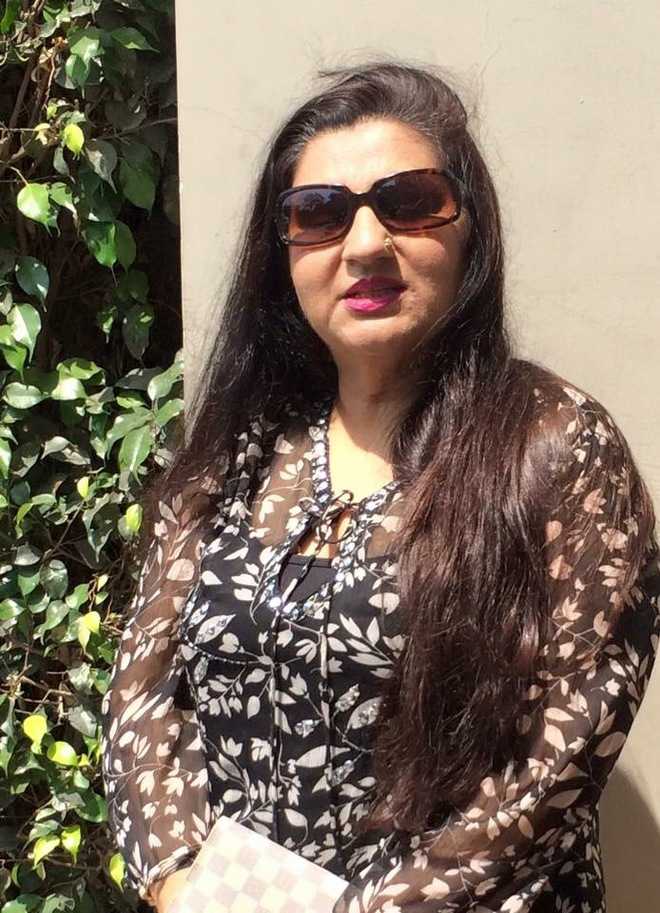 Mona
In the face of tragedy, one has but two options—buckle under it, or rise up and meet the challenge. Lily Swarn chose the latter when she lost her son untimely, unexpectedly. Recently this master in English from Panjab University won the Reuel International Prize for Poetry 2016 and she has all but her lost son to credit for it.
Fond of writing, singing, dancing, Lily picked up the pen only a few years back when she had to keep company to her convalescing son. She wrote prose largely. "Your prose has certain lilt about it, try your hands at poetry," is what she got to hear from many who read her works. But then verse took its own time and place to be born. Cured of cancer, Lily lost her son when her hopes of having him for life were at an all point high and that too five days before her daughter's wedding.
As if by a plan, she was left at home with her husband, an army veteran, sans any of her kids to deal with her loss and loneliness. "It was then that poetry poured, as if lava from volcano...unstoppable," opens up Lily, who is still so raw that she cannot cross her son's picture without her eyes getting moist. But then it was poetry that helped her gain some semblance of life.
"I wanted to keep my son alive, each of his memory, so I started penning it all down." Besides writing poems, she also runs a page in her son's memory that has its own following for Govind Shahbaaz Singh was a dear friend for many.
While writing, as if by divine chance, she came across many competitions and to distract herself out of the sorrow and keep busy, she started participating. The Reuel International Prize for Poetry 2016 buoyed her confidence, while she was also recognised by the World Union Of Poets as Global Poet Of Peace and Universal Love.
"It's poetry that keeps me going. And, I owe it to my son who lives on in our hearts and everyone else whose life he has touched."