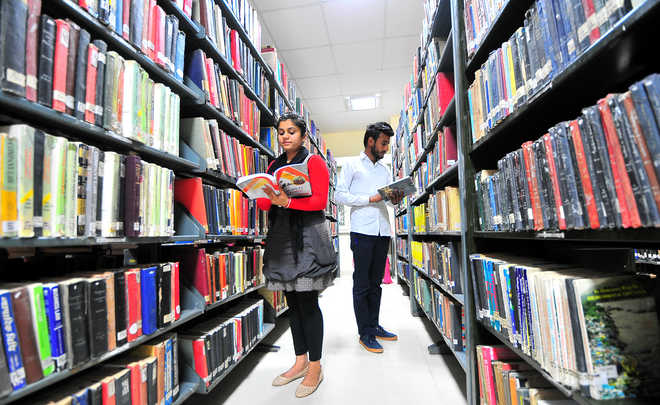 Rajeswari Raina
As our lives become subject to sweeping and rapid technological changes, there is increasing appreciation of the techno-sciences and the associated techno-managerial and financial skills. A perceived corresponding decline in our commitment to research and education in humanities and social sciences seems to be a natural outcome of this increasing faith in techno-centric lives and lifestyles. However, it is now being realised that the techno-sciences and global value chains built on technological expertise, are themselves socially constructed, and can't be understood or managed without the knowledge of social sciences. Without the grounded and sharp perspective, that analytical knife — humanities and social sciences — create the world and life would not be complete.
At every level from the local to the global, each decision node from the individual to the nation state and trans-national systems, conscious political, economic and cultural choices are made. Be it the automobile industry or pharmaceuticals, the politicisation of scientific and technological knowledge and choices is evident. In our attempts to promote solar energy, find alternatives to fossil fuel based engines, create and fund international coalitions to conduct basic and applied sciences research on a cure for and access to HIV AIDS treatment, we act on these choices.
We need the humanities and social sciences to keep us posted on the opportunities and risks posed by the advances in the natural and physical sciences, in new political formations, or emerging international trade regimes. They help us make responsible choices, build inclusive and anticipatory systems, and act in reflexive and responsive ways. Without these we can debate forever the merits, the probabilities of occurrence of risks and magnitude of damage due to existing and emerging technologies, without ever questioning why and how certain problem statements are formulated, formal scientific knowledge mobilised to analyse them without any understanding of local and traditional knowledge in each problem context. Without these we can be muffled to take pride in caste or religious identities and economic growth rates, and to accept the social and ecological costs associated with and consequences of economic growth. Anticipation and responsiveness, two essential features of responsible innovation are not possible in societies without a robust education in history, political sciences, gender studies, philosophy and ethics.
As a field of study, humanities involves a systematic study of the way in which human beings interact with each other, with other animals and with Nature. The stream has regained a lot of lost ground over the past few years to emerge as toppers' choice just because of the vast variety of subjects and the career options that a student of humanities can have access to. Humanities, social sciences and liberal arts courses are among the much sought after courses these days and the competition is very fierce in top colleges with cut offs being over 97 per cent.
Students can choose from traditional subjects like language and literature, history, philosophy, political science, anthropology, economics, geography, music, painting, psychology, public administration, religion, sociology etc. Also on offer are some newer subjects like social work, defence studies and police administration. New areas of research and education in human ecology, bio-physical economics, complex adaptive systems modelling, disaster management skills, literature and identity, gender and sexuality, heritage discourses, radical ecological democracy, global systems studies, visual anthropology, political-geography, conservation sociology and environmental justice, languages and the ontology of biodiversity, are now attracting students and governments alike. The disciplines of history, sociology, psychology, and of course economics, today offer far greater opportunity for learning as well as for a very diverse and interesting range of careers to choose from. There continues to be a popular belief that Humanities are 'easy' subjects. But scoring well in the exams is a different thing altogether. The subjects in this stream require as systematic a study as in any other stream.
Most admissions are made on the basis of school leaving marks though some top institutions, may conduct their own entrance tests. Even the non-Arts courses demand that their students pick up a humanities course as an add-on.
Humanities and social sciences recognise that the times are changing, and help us build capacities to direct that change into equitable and sustainable systems. Pedagogically then, the teachers of these knowledge systems, should help students learn about the multiplicity of values and choices, knowledge and action plans available within each robust disciplinary domain and in inter- and trans-disciplinary problem statements. Humanities and social sciences are necessary to enable public capacities to choose the most ethical and eco-socially sustainable choices.
— The writer is Professor, School of Humanities and Social Sciences, Shiv Nadar University
---
Psychology
The science of human mind offers one of the most vibrant and versatile humanities. Scientific in temper, this subject is ideal for those having a keen interest in the workings of the human mind. Psychologists are in demand in a variety of roles in different sectors — as counselors, mentors, HR-experts, motivation-drivers etc. in hospitals, hotels, defence forces, sports, prisons, court-rooms, corporate-offices, social welfare organisations, research establishments, rehabilitation centers, manufacturing hubs etc. The course is provided by most arts colleges that offer specific degrees in various streams viz. sports psychology, child psychology, organisational psychology, social psychology, media psychology, life-span developmental psychology, behavioral economics, parapsychology, experimental and cognitive psychology, environment psychology, adolescent psychology, forensic psychology etc.
---
Philosophy
This is one evergreen field of study that has been patronised by top leaders, thinkers and policy makers over centuries. Students enter into combinations of subjects with majors in hard sciences with philosophy to master the art of logic and communication. Study of philosophy equips one with a unique skill-set that comes in handy for diplomats, news analysts, social and aid workers, disaster management, conflict zones, B2B communications, marketeers etc. As the subject sharpens your logic and critical ability, many combine it with economics and turn investment bankers, consumer analysis with many financial data firms, share-market to predict the buying and selling behaviour, lawyers, doctors, etc.
---
Social Work
A contemporary and relevant subject that is much in demand these days is social work. This degree has found a place in most of the top-ranking arts colleges in the country. It is offered at both the undergraduate and master's level. The curriculum clearly segregates the students' area of interest thus helping them take up jobs in relevant fields like youth development, urban community development, family social work/mental health and social work/rural and tribal community development, etc.
---
Political science
Political science is the study of theory and practice of politics and detailed analysis of political systems and behaviour. A BA in political science course introduces students to the international as well as national political systems. It also incorporates the study of public administration, governmental policies, international relations etc.
---
Top colleges
Punjab, Haryana, Himachal Pradesh, Jammu & Kashmir and Uttarakhand
Government College for Women, Parade, Jammu
Website: www.gcwparade.com
It is The first autonomous government college of J&K which strides to impart quality education to its students. The homely atmosphere is another important factor responsible for female students to take admission for pursuing courses. Courses are offered from Arts to Science and Commerce to BCA with more than 60 subject, with Cut off 90.2% in arts stream
---
DAV (PG) College Dehradun, Uttarakhand
website: www.davpgcollege.in
It is one of the most famous premier institution of Northern India after independence and the biggest college of Uttarakhand State having all the five faculties viz. ARTS, SCIENCE, COMMERCE, B.Ed & LAW comprising twenty one disciplines.
---
St Bede's, Shimla
Estd: 1904
Website: www.mcmdavcw-chd.edu
It is the only college in Himachal Pradesh to be re-accredited with A Grade by UGC NAAC. Considered to be one of the best centres of higher education for the girls in the region, the college has been selected as the 'Centre with Potential for Excellence' and 'Star College' status in life sciences by the UGC. The College offers undergraduate programmes in Arts, Science, Commerce, BSc, Bio-technology and Microbiology, BBA and BCA, MSc in Dietetics and Food Service Management (IGNOU),besides PG courses in English and Commerce and JBT. The college has also successfully implemented RUSA and Choice Based Credit Based System (CBCS) introduced by Himachal Pradesh University.
---
SCD Govt. College, Ludhiana
Established: 1920
Website: www.scdgovtcollege.ac.in/
A premier institution of Punjab first in Ludhiana, has been serving thousands of students for ten eventful decades, is now heading for a century. This institution has provided the brightest minds to the world of humanities, science, commerce and IT sector. A fully equipped and expertly maintained library with computerised data caters to the academic needs of the young scholars. Smart classrooms, seminar hall, computer labs, gymnasium, stadium, auditorium, canteen, cafeteria, open air-theater and qualified administrative staff- provide infrastructural support to the institution. Separate hostel facilities are available for both boys and girls.
---
Jat College, Rohtak
Estd.: 1944
Website: www.jatcollegerohtak.ac.in
With the student strength of approximately 5500 and highly competent faculty, the institute boasts of a well equipped infrastructure spread over 30 acres. The college is affiliated to Maharshi Dayanand University, Rohtak and has been accredited B++ rank by National Assessment and Accreditation Council of India (NAAC). Undergraduate courses in Humanities, Science and Commerce are offered besides various professional courses i.e. Bachelor of Computer Applications (BCA) Bachelor of Business Administration (B.B.A.), B.Sc. with Computer Science, B.Sc. with Electronics, B.Sc with Information Technology, B.Com with Computer etc.
---
Region Scan
DAV College, Chandigarh
Estd: 1958
Website: www.davchd.com
Seats: BA (General)- 700; B.Com. - 210; BCA - 120; BBA - 120;
Government College for Girls, Chandigarh
Website: www.gcg.org
Vaish Arya Kanya Mahavidhalya, Bahadurgarh (Govt aided)
Estd: 1970
Website: vakmbahadurgarh.org
DAV College, Amritsar
Estd: 1955
Website: w.w.w.davindia-asr.org
BBK DAV College for Women, Amritsar
Estd: 1967
Website: www.bbkdav.org,
Government College for Girls,
Ludhiana
Website: principal@gcgludhiana.org
Government Rajindra College, Bathinda
Website: www.grcb.ac.in
Government Post Graduate
College, Sector 1, Panchkula
Estd: 1983
Courses offered: BA, BSC (Medical and Non-Medical), BBA, BMC and BCA Commerce-240
Government College for Girls,
Sector 14, Panchkula
Estd: 2007
Website: www.gcgpanchkula.edu.in
Priyadarshani Indira Gandhi
Government College for Women, Jind
Estd: 2005
Website: www.highereduhry.com
DAV Post-Graduate College
Estd: 1974
Website: contact@davcollegekarnal.com
DAV College for Girls, Yamunanagar
Estd: 1958
Website: davyamunanagar.in
Mahadevi Kanya Pathshala (PG) College, Shimla
Estd: 1902
Website: mkpcollege.in
Rajkiya Kanya Mahavidyalaya, Shimla
Estd: 1977
Website: www.rkmvshimla.nic.in
Government College, Dharamsala
Estd: 1926
Star stream: Arts
Vallabh Government College, Mandi
Estd: 1948
USP: Only college to Himachal to get 'A' Grade from NAAC. The strength of the college increased over the years, and at present is has the highest enrolment of students in the state at 5,600. It also provides options to students to join NCC, NSS and Rovers & Rangers.
Government College For Women, Gandhi Nagar, Jammu
Estd: 1969
Website: gcwgandhinagar.com
Government MAM College, Jammu
Estd: September 20, 1954
Website: www.mamcollegejammu.org
Government Degree College,
Bemina, Srinagar
Estd: 1972
Website: www.gdcbemina.com
u.k
Mahadevi Kanya Pathshala (PG)
College, Dehradun
Estd: 1902
Website: http://mkpcollege.in
Shri Guru Ram Rai
Post-Graduate College, Dehradun
Estd: 1960
Website: www.sgrrcollege.com
D.B.S Post-Graduate College, Dehradun
Estd: 1963
Website: www.dbscollege.edu.in
---
Social sciences vs Arts
As fashions in the academic world change the titles of disciplines and departments also change. Broadly speaking the subjects in this stream can be distributed in two ways. Those that consider themselves more 'scientific' use the phrase 'social sciences'; the ones that presume creativity and imagination to be a larger part of their existence call themselves subjects of the 'arts'.
Subject Matter Focusing on a single discipline
Economics
English
Geography
Hindi
History
Linguistics
Philosophy
Psychology
Public Administration
Punjabi
Sanskrit
Sociology
Inter-disciplinary
Defence Studies
Police Administration
Social Sciences
Social Work
Top News
Addressing a press conference ahead of Navy Day, he says the...
The move will allow more than 200,000 workers who have famil...
BSF jawans hear buzzing sound of a Pakistani drone at midnig...
Mishap occurs because of dense fog
The authorities suspend the accused and initiate an inquiry ...