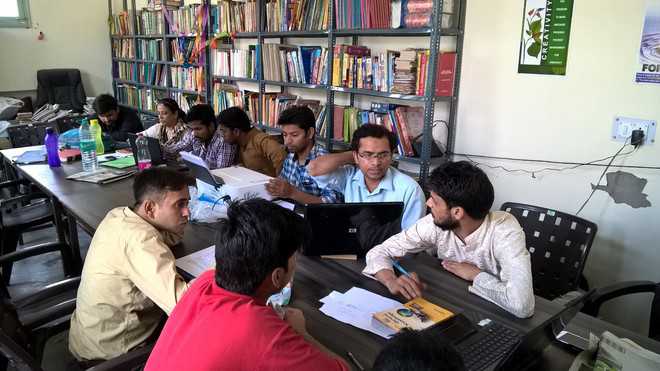 Humra Quraishi
A few years ago, when Delhi-based social activist Faisal Khan set up the Khudai Khidmatgars along the non-violent army of selfless crusader Frontier Gandhi Khan Abdul Ghaffar Khan, I had interviewed him for one of the national dailies. This young activist had said he wanted to put into practice all possible means to reach out to the masses. He didn't sound boastful and there was something refreshingly different about his views: "I don't believe speeches or seminars can help connect with the masses… You have to be there, in the midst of ground realities. Just being there when a riot or a pogrom breaks out is not adequate; poisonous communal propaganda has to be countered by a sustained, focussed effort, which we have begun..."
Over the years, Faisal Khan and his team of over 10,000 Khudai Khidmatgar volunteers spread out across the country have been holding harmony meets, connecting one community with the other and trying to find ways and means to bring the focus to the young. In fact, one of the very recent initiatives of the Khudai Khidmatgars has been the setting up of EYE India — Empower Youth, Empower India. Under this, they have set up a reading room-cum-library at New Delhi's Abul Fazal Enclave in Okhla near Jamia Millia Islamia University.
One is pleasantly surprised to see not just a neat room — provided free of cost by the resident welfare association of Abul Fazal Enclave — laced with book shelves, but also a team of Khidmatgars diligently at work. The library was conceived by 45-year-old Anjum Aamir Khan, a bright and confident woman, who runs a tailoring unit for the women of the area, and young activist Faizan Aarish. They are helped by volunteers Chinmaya Khare and Mohamamd Tanveer besides RWA representatives. And they are getting guidance from Faisal Khan and IIT Delhi's former professor Sanath Mohanty.
At present, the number of books — around 4,000 — is still low for a library, but it is a start nevertheless and a good one at that as all the books here have been donated and anyone can avail of this facility free of cost. The range extends from books for competitive examinations to novels.
Aarish says one of the main reasons behind setting up this centre in Abul Fazal Enclave was that it has many hostels and would benefit students and the number of members has been picking up.
What is interesting is that they don't call it a reading room-library, but the Allama Iqbal Resource Centre. The volunteers say that is because they also hold health awareness programmes, career guidance workshops, and talks focusing on skill development and constitutional rights. "All free," the volunteers smile.