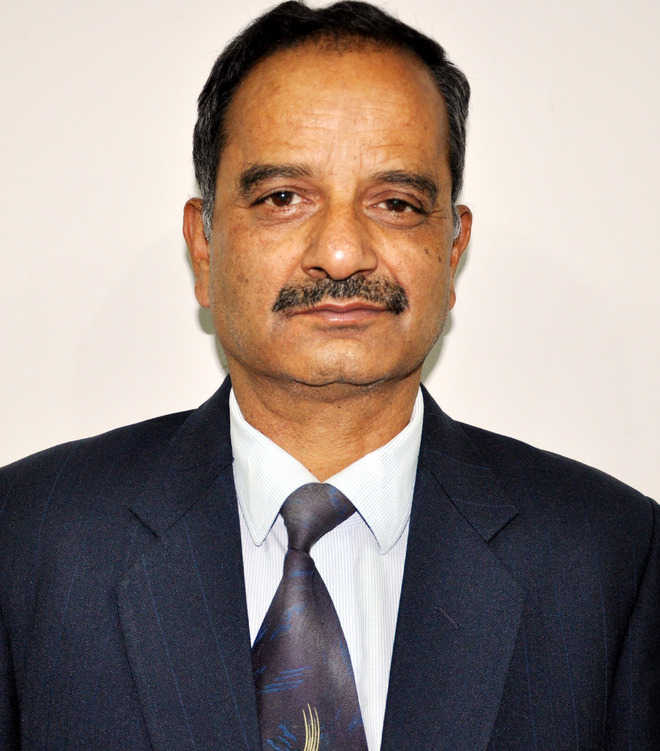 Uttarakhand is geographically one of the most sensitive and susceptible Himalayan states having numerous geological discontinuities in form of faults, thrusts and cracks within delicate host rocks that allow a possibility of formation of failure planes and prevalence of loose debris from ancient landslides. Besides, major intra-crustal boundary faults and thrusts and the recent tectonic activities have also shaken the Himalayan chest. The behaviour of unusual westerly rains adds to disasters such as lake outbursts and huge debris flows.
During the 2013 Kedarnath tragedy entire villages and settlements on river terraces along riverbanks were completely obliterated and poorly and unscientifically planned constructions were severely damaged. This was the result of unusual amount of very heavy rainfall on fragile rocks, combined with the summer monsoon and western disturbances. Similar examples of the Sumgarh catastrophe of 2010 and the Bastari cloudburst in Pithoragarh district this year were both related to excessive rain-induced landslides. The Bastari disaster transformed lush green and fertile village land into a burial ground. Considering such dangerous events, it becomes imperative to consider the modes and methods of construction in Uttarakhand hills to control loss of lives and damage to property in such mishaps.
Test soil and slope nature
Before constructing a house in Uttarakhand, one should opt for geotechnical, geological, drainage, load bearing capacity, slope and groundwater investigations. Hillsides having extensively folded, faulted, fractured and fissured rock strata must be avoided for location of buildings.
Therefore, for selecting a site for constructing a house, the nature and behaviour of soil or rock (and dip and strike of discontinuity surfaces) should be assessed at the cuttings or test pits or by boring in soils to check the wetness of the ground on which the construction is to be done. For heterogeneous rock and soil mass existing on hillsides, RCC strip foundations must be provided. There has to be adequate reinforcement along the wall to take care of loose and soft pockets below strip footing. For major buildings, stepped terrace development should not be done on soil mixed boulders, loose weathered soft rocks, badly fractured rocks and rocky zones dipping outward on downward site.
In the last 10 years, reinforced concrete (RC) construction with moment frame type configurations has replaced traditional houses consisting of wood beams and doors, mud and wood linters, wood or light and thin rock slabs on the roof. In most cases, these constructions are without any engineering input and geological and geographical surveys and are plagued by numerous challenges such as poor quality of materials for concrete. The resultant buildings are erected, sometimes to several storeys on river terraces near the river, on the slopes on soft soil and also on steep slopes.
Important buildings like temples, shops, post offices and open grounds and other public areas and spaces are often located on or near the ridge and houses are located on relatively lower areas. The buildings located on ridges or nearby are safer.
Management of drainage
This is equally important for construction of houses in hills. A scientific method of controlling hill-slope erosion is the management of the drainage pattern. If supervised scientifically, it reduces erosion and pore-water pressure in the ground and increases the shear strength within the slope. Presence of water in rocky hillside is a serious factor that causes instability in hill slopes. Thus awareness of the water pressure and runoff mode is significant in stability analysis, and to planning measures to improve hillside stability. Hence care should be taken to stop water from entering the hillside through open and wide cracks. Water pressure in slopes should be reduced by constructing shallow and sub-shallow drainage and sufficient place should be provided for the drainage pattern and without blocking their passage and constructing water storage tanks. Protective works like drains, breast wall, stone pitching, cut-slope trimming, plantation and drainage works should be completed before foundation work.
Slope stability & adjustment
Buildings located on cut slopes often suffer damages as the slopes may have been excavated without any consideration for stability. No residential buildings may be constructed on steeper slopes more than 25 degrees. The angle of the vertical slopes can be reduced by digging the summit of the slopes in a step-wise fashion. This method will also be helpful in reducing rock and soil erosion and discharges stress along the slopes. Slopes can also be managed by fitting anchors at various levels. The use of natural materials like stones with other contemporary materials and techniques of slope protection result in better aesthetic quality of retaining surfaces. The building should be built in such a way that rainwater does not find way to ingress into the ground excessively and move away quickly to surface drains or onto adjoining hill surface towards natural streams.
Houses on river terraces
Most villages in Uttarakhand (Kathgodam, Ramnagar, Chorgalia, Kotdwar, Rishikesh, Bageshwar, Garud, Kapkot, Betalghat block, Kosi-Hawalbagh area, around the Mandakini and Srinagar) are settled near big rivers. Considering low cost, houses are often constructed on flat river terraces. However, the foundation of a house should be located away from the edge of terraces formed as natural flood plain deposits or constructed by cutting and filling along the hillside or at the riverbank. The building site should be at a reasonably higher level above the river and gullies such that it is unaffected by landslide dam reservoirs that are often formed in narrow gorges of weak rocks in the Himalayas.
The construction site should also be far away from quarries (at rivers) as repeated blasting may cause cracks in the building. Houses should be properly sunlit and should not be located at the bottom of the valleys or permanent shadow zones of ridges and peaks and high wind zones. House construction on the youngest river terrace should also be avoided.
Avoid areas vulnerable to landslips, cloudbursts
Houses should not be built on the existing landslide flats and instead be constructed on elevated flats. Buildings built on ridges on hard rocks are less prone to landslides. The construction site must be about 500 metre away from the riverbed and also not exactly at the base of steep hills.
The major landslide-prone areas are Munsiyari, Tejam, Dharchula, Martoli, Tejam, Kapkot, Joshimath, Rudraprayag, Chamoli, Okhalkanda block, Tehri, Pithoragarh, Chaukhutia, Shimalkhet, areas around Garampani and Kainchi, Champawat, Betalghat and Dulam (Kapkot).
One should also avoid areas that receive extremely heavy, non-stop and concentrated rains (100 mm to 120 mm in one hour) called cloudburst and are situated on the basal part of a high hill where soil is loose, hard rocks are missing and have steep hills in surroundings. In such areas one should listen to weather forecasts about heavy rainfall, watch and observe cloud movements towards mountain peaks, especially where population survives and agriculture subsists at the base of the peak. Observe heavy, pouring and shower rains (above 100 mm) in a small area within one hour that may be a cloudburst. Also, following an old saying "observe any unusual movement of wild animals in villages during heavy rains that could be a sign of floods in the upstream area". Almora town is an example where old houses have never been damaged, no matter how badly maintained.
The main areas of cloudburst threat are Kedarnath, Rudraprayag, Chamoli, Ghansali, Uttarkashi, Okhimath, Harshil, Yamunotri, Agastmuni, Bhatwari, Pauri, Didihat, Kasar Devi, Loharkhet and Darma valley.
(With inputs from Prof BS Kotlia, Centre of Advanced Study in Geology)