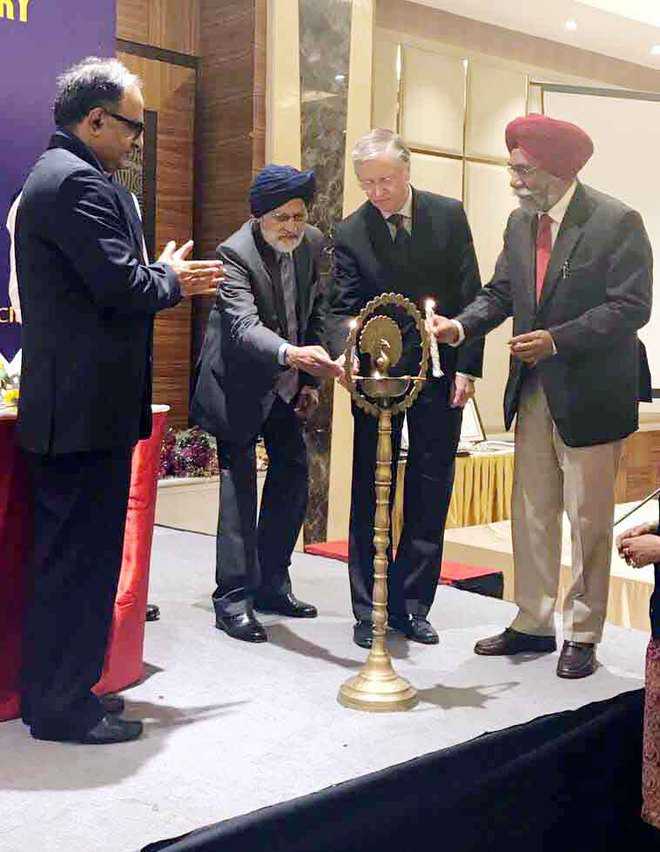 Tribune News Service
Ludhiana, February 14
Continuous Medical Education (CME) on safe laparoscopic surgery was held in the city in which doctors from India and America participated. The occasion was on the completion of 25 years of Laparoscopic surgery and to celebrate this event a CME Programme on 'Safe Laparoscopic surgery' was organised in a private club in city here today.
Prof Michael Brunt, Director Minimal Invasive Surgery from Washington School Of Medicine , Dr Shailesh Puntambekar from Galaxy Hospital Pune (specialist in oncology surgery), Dr Chintamani from Delhi, shared their experiences in the field.
The chief organiser of the event was Dr Kuldip Singh who is a chief trustee of the Indian Endoscopic Surgery Association (IAGES) and has been nominated from India as a director of the International Federation of Societies of Endoscopic Surgeons.
Chief Guest on the occasion Prof Micheal Brunt spoke about the safe surgery in gall bladder. Dr Kuldip Singh explained that laparoscopic surgery has revolutionised the patient care delivery in the terms of short stay at hospital.
Prof Michael Brunt lauded efforts of Dr Kuldeep Singh, Head of Surgery Department for evolving a structured training programme through the post graduates students. He was pleased to see the first post graduate research work on this subject in India. He was also of the opinion that Indian surgeons have more skills.
Dr Ajmer Singh as a patron of the CME and being one of the senior most surgeons of the state emphasised on conducting such CME programmes. A panel discussion on safe laparoscopic surgery was conducted highlighting the risk factors and how to take care of them.