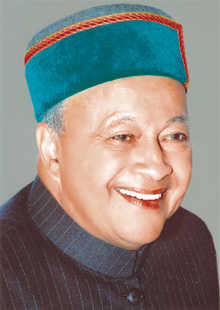 Tribune News Service
Shimla, September 29
Himachal Pradesh Dam Safety Cell has alerted all authorities to keep a tab on any breach or attack so that towns and cities downstream could be alerted. The alert was issued after the Indian Army targeted terrorist launch pads across the Line of Control (LoC) in Pakistan Occupied Kashmir (PoK) early this morning.
Hariman Dhareula, chief engineer, Energy, said the State Dam Safety Cell that works under the Directorate of Energy had sounded the dam authorities, including Himachal Pradesh State Electricity Board Limited (HPSEBL), NHPC, SJVNL, NTPC and BBMB, to coordinate and alert the state authorities about any security threat or breach.
Though the dams of Central power projects of SJVNL, NHPC and NTPC come under the National Dam Safety Cell of the Central Water Commission, they coordinate with the State Dam Safety Cell, keeping a tab on the safety breach in major dams located in Himachal Pradesh, dam safety engineers said.
The SJVNL and BBMB have already sounded their security staff to be alert to avert any threat to the Gobind Sagar Dam in Bilaspur, Nathapa Jhakari in Rampur and Karcham-Wangtoo in Kinnaur.
"We conduct regular security drill by Central Industrial Security Force (CISF) that looks after security of dams in the country," said NL Sharma, Director, Personnel and Administration, SJVNL.
The major dams in Himachal Pradesh include Bhakhra Dam, Kol Dam, Pandoh and Larji in Mandi, Karchcam-Wangtoo- Baspa and Jhakhari in Kinnaur, Pong Dam and Ranjit Sagar Dam in Kangra and Chamera- I, II, II in Chamba.
Right step, says Virbhadra
Dharamsala: Chief Minister Virbhadra Singh termed the surgical strikes of the Indian army in Pakistan Occupied Kashmir (PoK) as a right step at the right time. It was a good operation in which Indian troops destroyed terrorists camps in PoK, the Chief Minister said this while talking to newsmen at Jaisinghpur on Thursday. The Chief Minister inaugurated the new college building at Jaisinghpur completed at a cost of Rs 8.10 crore. Earlier, he inaugurated a fire post at Jaisingpur and inaugurated the newly upgraded veterinary hospital at Harsi.
Top News
The action came day after CBI arrested businessman Vijay Nai...
There have been allegations from various quarters about the ...
US visa services are trying to clear a backlog after Washing...
May be dropped if found guilty