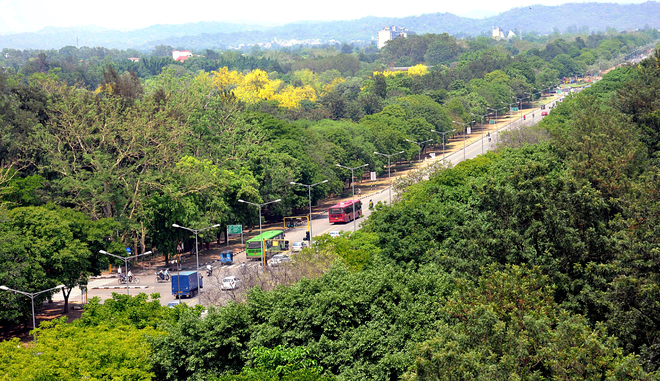 Rajinder Nagarkoti
Tribune News Service
Chandigarh, June 5
Diesel-operated vehicles, mainly auto-rickshaws (5,471 registered with city), are the main source of higher level of RSPM (Respirable Suspended Particulate Matter) in the city.
This was revealed in the 'State of Environment Chandigarh-2014', a report prepared by the Chandigarh Pollution Control Committee. UT Adviser Vijay Kumar Dev released it today.
The RSPM level in the city is 105 microgram per cubic metre (mpcm), which is higher than the permissible limit of 60 mpcm.
While releasing the report, Dev said the high level of RSPM was a cause for concern. The Administration, in association with city residents, would launch a campaign to improve the air quality of the city, he said.
Santosh Kumar, Director, Environment, said the department had been bringing out an environment report every four years. But now, it would be made a biennial issue, he said.
Chandigarh has 9.75 lakh registered vehicles for a population of 10.55 lakh. Apart from this, the floating population of vehicles is around 1 lakh.
Top News
Premises connected to news portal's journalists raided; 46 s...
Prime Minister accuses BRS dispensation of 'looting' funds m...
This is the gist of the letter sent by CM to Banwarilal Puro...
Also said that it's important for Canada to have diplomats o...
Petitioner contended that the nature of information sought i...