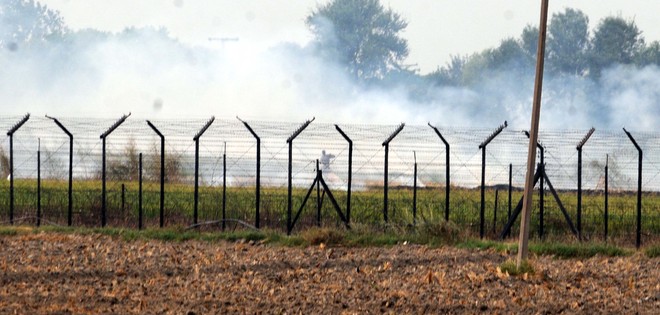 Vijay Mohan
Tribune News Service
Chandigarh, November 18
As the Punjab and Haryana Governments struggle to control the large-scale burning of paddy straw by farmers, the Ministry of Environment, Forests and Climatic Change has set up a system to generate real-time information on fire incidents using satellite data.
Sources said data and images from two US space systems — the Moderate Resolution Imaging Spectroradiometer (MODIS) and the Suomi National Polar-orbiting Partnership (SNPP) — were being used for the purpose.
The monitoring of residue burning using satellite data has the advantage of covering large areas in little time. MODIS is used to track changes in the landscape and analyse vegetation health. It is also used by the US to track and monitor forest fires.
The SNPP satellite uses its Visible Infrared Imaging Radiometer Suite to observe weather, climate, oceans, nightlight, wildfires, movement of ice and changes in vegetation and landforms.
Agricultural residue burning, according to forest officers, is a common practice in North India to dispose of waste after harvesting. Besides causing local air pollution and health problems, it also has wider environmental and ecological implications.
It is also a global concern as it results in heavy emissions of aerosols, particulate matter and greenhouse gases which are believed to alter the atmospheric physics and chemistry, thereby contributing to climate change and global warming.
As vast tracts of land are set on fire, it envelops roads and railway tracks, reduces visibility and increases the risk factor for accidents at the local level.
On a single day, 135 fire incidents pertaining to residue burning were detected in Punjab by satellites and 11 were detected in Haryana.
Ludhiana and Ferozepur districts accounted for the highest number of such incidents in Punjab.
Forest Department officials said satellite data could be used by the ministry only to the extent of forming a larger picture of the menace, advise state governments and develop policies and guidelines on its containment.