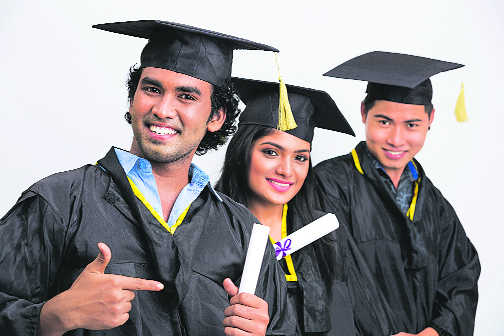 It was good to see education forming one of the nine pillars that Finance Minister mentioned in his Budget speech last year as crucial sectors for India's transformation and growth. However, as we look forward to the new budget of 2017, there are some likely expectations from the government on the education sector from the budget. Higher education in India directly affects the future of 30 million youth in the age group of 18 to 28 years who are enrolled in our colleges, universities and institutions of higher learning. This needs priority in terms of funding, infrastructure and professionalism.
The Budget's good funding and allocations will largely determine how we are going to attain higher education targets set under the 12th Five year plan (2012-17). Here's what some education sector players had to say about expectations from this year's Budget:
Allocations to the school level education sector were cut by around 10 per cent in its planned outlay last year which needs to be changed considering the importance of primary education as also the need to allocate budget for quality research in institutions of higher learning. Let us hope that the forthcoming Budget looks into the academic standards of state universities and affiliated colleges which should be raised up to the level of IITs and IIMs so that the benefits of quality higher education are not confined to limited urban elites. The Budget should also look for increased emphasis on the public private partnership model to compensate for the shortfall in government resource. And last but not the least, the
Budget must promote interdisciplinary and skill education in view of the demands of industry and economy. It will raise the quality of education and job prospects.
Dr Prashant Bhalla, President, Manav Rachna Educational Institutions
---
The Budget should focus on empowering private universities. Government in the upcoming Budget should seriously look at freeing top private universities from excessive regulatory control, and create a level funding playing field. This is essential if they have to compete, innovate and contribute to meeting the challenges of Make in India, and also adapt to the needs of a rapidly growing, information-centric population.
Dr. P. Venkat Rangan, Vice Chancellor, Amrita University, Coimbatore, Tamil Nadu
---
"Although there has been lot of focus on skills and training, we expect some tax relief for the education and training sector in this budget. We expect that the government will introduce measures to ensure a level playing field for the highly regulated Indian online education and training companies, against the global players who are entering the Indian market aggressively in an unregulated manner as far as Indian taxation regime is concerned. The Government, has already announced phased reduction of Corporate Tax rates from 30 to 25 per cent, and we expect some announcement in the Budget to this effect. Tax regime is one of the significant considerations for Multinational Enterprises to set up their business in a particular tax jurisdiction. This would be a tremendous step from the government in respect to ease of doing business, encouraging more multinationals to expand their business in the country".
Rahul K Patwardhan, CEO, NIIT Limited
---
The cost of education is still prohibitive for a large section of the population due to the incidence of various direct and indirect taxes, excise duty, and VAT on sector inputs like paper, CD's, manufacture of educational materials, and content generation for digital education etc. To promote the sector, government must make books, note-books and educational material including e-learning education programmes at nil rate under the new GST regime which is expected to kick in shortly. Also, a general tax holiday or tax incentive to those engaged in promoting education under the new tax regime will make the sector more accessible to the public. Tax credit or exemptions for various input materials and other activities related to the sector and exemption of the industry from paying service tax are necessary measures to lower the cost of education and make it more accessible.Moreover, initiatives should also be taken to roll out the much awaited New Education policy (NEP) to usher in an era of reforms in teacher training, curriculum upgradation and modernisation
Monica Malhotra Kandhari, Managing Director, MBD Group for the education sector.
Top Stories