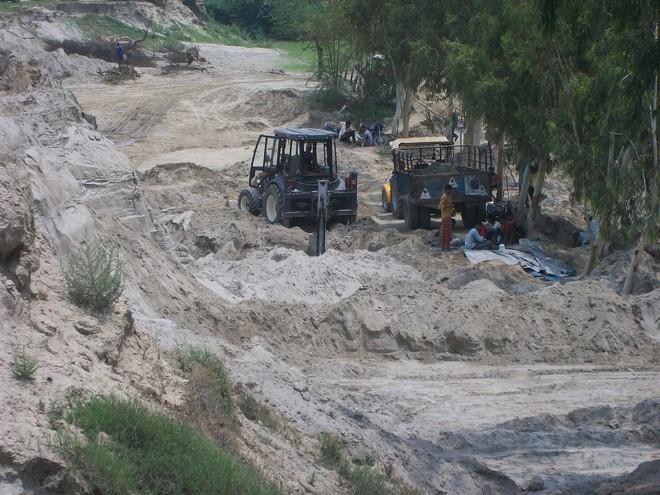 Our Correspondent
Fazilka, August 6
Despite protests by residents against the illegal sand mining in Miani Basti village, on the outskirts of Fazilka town, mining is going on unabated there.
Residents again staged a protest in the village today against the illegal sand mining and the damaged road due to the plying of heavy machinery on the road on August 3.
They alleged that contractors had been digging the quarry beyond the stipulated limit in depth and wide directions allegedly in connivance with officials of the Industries Department.
"There is a constant threat of their houses being collapsed due to digging of the quarry," alleged residents Puran Singh, Bhajan Singh, Avtar Singh, Nihal Singh and Gurdeep Singh.
They said the road leading to their houses had also been damaged due to plying of heavy vehicle on the road. They also submitted a memorandum to the Deputy Commissioner, Fazilka, demanding immediate ban on mining and repair of the road.
Gurjant Singh, general manager, Industries, Fazilka, refused to comment on the issue.
Singh on August 3, when the residents had staged a protest, had said that a probe would be conducted in this regard but nothing had been done.
Top News
The girl had visited Aaftab's flat twice in the month of Oct...
It was a follow-up of the seizure of 13 kg heroine