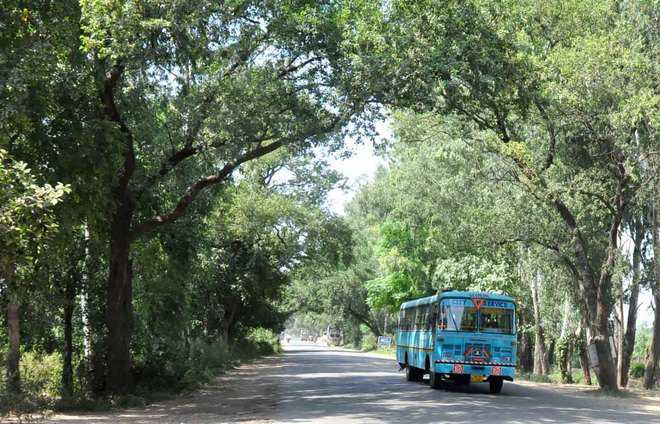 Parvesh Sharma
Tribune News Service
Chandigarh, August 28
The Haryana Forest Department has signed an agreement with the National Highways Authority of India (NHAI) for planting saplings on national highways across the state.
The agreement was signed in view of shortage of land the department faces for planting saplings. In 2013-14, 836 hectares of forest land was used for developmental projects, sources said. Next year, 96 hectares were used for non-forest purposes and, last year, 532 hectares were used.
According to the agreement, the NHAI has allowed the department to plant trees on the both sides of 10 national highways crossing through the state. It is not clear how much land the department will command for the plantation. Forest officers, though, said the land was in hundreds of acres.
The NHAI said since land was its property, it would not be declared a protected or reserved forest. "The NHAI can take the land back for widening the highways," an officer said. Since it will entail cutting trees, revenue arising out of it will be shared by the department and NHAI in the ratio of 75:25.
"The department has started plantation on NHAI land," Amrinder Kaur, Principal Chief Conservator of Forests, told The Tribune.
From 2006 to date, the department received Rs735 crore in compensation from departments for cutting trees. The amount is deposited with the Union Environment Ministry. It releases 10 per cent of the amount every year for planting saplings. But for shortage of land, the department is unable to utilise the money.