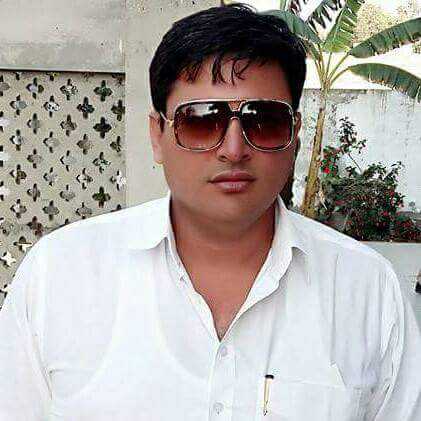 Archit Watts & Praful Chander Nagpal
Tribune News Service
Fazilka, April 30
Gangster-turned-politician Jaswinder Singh Rocky was shot dead by unidentified assailants near Parwanoo around 10 am on Saturday. The assailants fled soon after the firing. One gunman also sustained grievous injuries.
Sources claim Rocky was travelling in Toyota Fortuner vehicle when some armed attackers shot him. The driver of the vehicle has been referred to PGIMER.
Rocky had contested the Assembly election from Fazilka in 2012 and had given a hard time to the BJP and Congress candidates. He had lost by a narrow margin of 1,692 votes to incumbent Health Minister Surjit Kumar Jyani of the BJP and had relegated three-time Congress contestant and former Parliamentary Secretary Dr Mohinder Kumar Rinwa to third position.
Rocky had secured 39,209 votes while Jyani and Rinwa had bagged 40,901 and 32,205 votes, respectively. Since then he had been posing a formidable challenge to both the mainstream parties. He had a sizeable vote bank and support base in urban-slum and rural area, particularly in the Rai Sikh dominated border villages although he himself was a Jat Sikh (Bhullar).
He was earlier an accomplice of slain gangster Prabhjinder Singh 'Dimpy'. Rocky was booked for having Dimpy murdered in a shootout near Lake Club in Chandigarh in 2006, although he was acquitted of the charges in 2014.
Rocky was arrested in connection with a case related to illegal weapons last year.
The killing of Rocky has caused ripples in political circles in Fazilka. It has exposed the crime-politics nexus and killing of a strongman-politician with bullet.
Mainstream politicians refrained to make any comments on Rocky's death.
Rocky was known to be an alleged gangster yet he allegedly had support and patronage of the ruling SAD bigwigs and had been provided a gunman by Fazilka police.
Notably, he had been booked under different sections of law in more than 20 cases in various states of the country, including that of murder, extortion, kidnapping, conspiracy, illegal confinement and violation of Arms Act.
His photograph was seen displayed in the criminals' list at the local City Police station today also.
Rocky's photograph with then home minister Sushil Kumar Shinde in 2013 had courted controversy as he had been a proclaimed offender at that time.
His father Mohinder Singh Jhugianwala was allegedly shot dead by Rocky's younger brother Roman about six years ago.
Rocky was popular amongst the have-nots in the area. Large number of poor people and villagers flocked his local residence seeking his intervention in redressal of their grievances. He reportedly used to settle their issues which earned him the sobriquet 'Rocky Bai Ji'.