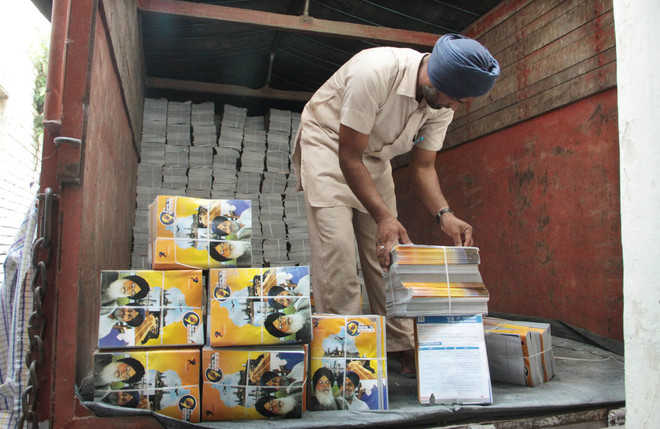 Deepkamal Kaur
Tribune News Service
Jalandhar, October 10
With the Assembly elections round the corner, the ruling Akali Dal has come up with a 107-page booklet titled "9 saal Punjab ch vikas de" with pictures of Chief Minister Parkash Singh Badal and Deputy CM Sukhbir Badal on its cover.
Interestingly, government employees have been told to distribute these booklets door to door across the state. The first lot of five lakh printed copies has been dispatched to the staff of the public relations office of the respective districts.
Instructions have been issued to the deputy commissioners to engage government staff and get these books delivered. The officials have to return with the name of the person to whom the booklet is delivered with his/her mobile phone number.
"It is the publicity material of the Akalis. They should get it done by their party workers. Why is the government thrusting such an odd job on us? People don't give us their contact and other details even when we are on important Census duty. We do not think they will oblige us while receiving this booklet," rues a government employee.
GS Khehra, MC Commissioner, Jalandhar, said: "We have deployed our staff for distributing the booklets in the city. There is a format for getting these received. This is to ensure that the booklets are not dumped and are properly distributed."