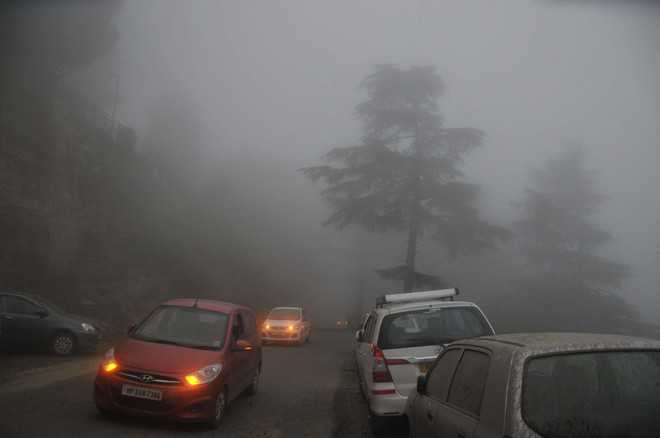 Tribune News Service
Shimla, September 14
The Shimla Municipal Corporation (SMC) will charge green tax from owners of outside vehicles entering the city from tomorrow and a notification in this regard has been is issued by the corporation. As per the notification issued by the Commissioner, SMC, the collection of green tax will start from tomorrow, but online payment of the tax can be delayed by two or three days as linking of the app with banks is still in the process.
"The app is being synchronised with banks and the moment it is successful, e-collection of green tax will start," said Sanjay Chauhan, Mayor of the SMC.
Green tax will be charged at the rate of Rs 50 for two wheelers, Rs 200 for cars, Rs 300 for SUVs and Rs 500 for trucks. The payment of the tax can be made online. The tax can also be deposited at "Sugam Centre" in Shimla.
The evasion of tax will attract a fine of Rs 5,000 and random checking of vehicles will be done at the parkings and other places to keep a tab on tax evaders.
Unlike in the past when barriers were erected for the collection of the tax which was later stayed by the High Court, no barriers would be in place at four entry points and on the spot recovery of fine would be done in case of default.
The corporation hopes to mop up Rs 11-crore annually from green tax which will be used for development works in the capital, especially on environment protection, afforestation, beautification, parking spaces, toilets, accelerators and other basic facilities.
The SMC will not be able to spend this fund on payment of salaries or allowances to the employees.
Top News
Says strength of democratic institutions to figure in discus...
BKU protests as sunflower not procured on MSP
Kuki insurgents target soldiers' camp in school
NCB unearths pan-India trafficking | 6 held, all in their 20...