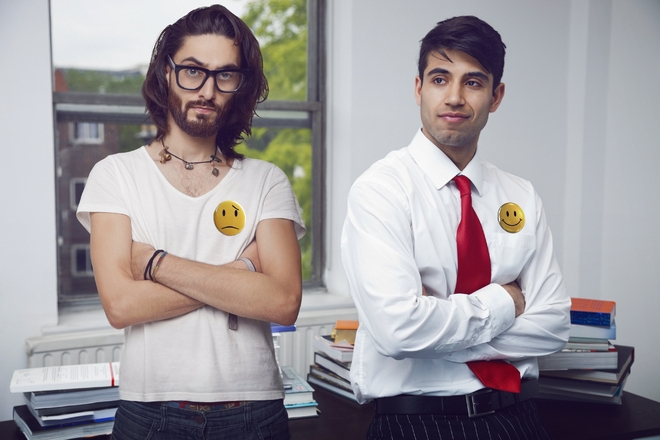 Ruchira Karnik
Negativity at the workplace can wreak havoc in a healthy work environment. Persistent negativity affects employee morale thereby affecting productivity. It is essential to identify the symptoms of negativity early on and take steps to curb it before the damaging consequences leave a bad mark on the organisation. Negativity is not something that springs up overnight; it usually germinates over a period of time. Studies in workplace psychology suggest that it is usually aggravated by low self-esteem and discontentment with one's situation. Since workplace equations are very formal and delicate, here's what can you do to handle negativity at the workplace:
1 Identify the problem: Identify employees who are experiencing negativity and the nature of the problem that has made them unhappy. It may be a management decision that has adversely affected staff or a feeling of not getting what they feel is their due. Once you are able to determine where the problem lies, it becomes easier to look for a solution and take action.
2 Communicate and give feedback: Talking to employees can help you gauge the intensity of the problem and can also give you an insight on how to solve it. Go up to colleagues and bring up the topic politely. Tell them you have noticed a change in the work environment and ask them the reason for it. Make them aware of the downsides of negativity but be sure to acknowledge their positive qualities and give them credit where it is due.
3 Avoid engaging in negativity: Though it is a good idea to listen and offer help to negative colleagues, it is important not to actively engage in negativity. Negative people often try to pull people around them down. After the first couple of times, if a colleague continues to be negative, refrain from empathising and limit your response to a simple reply like "Ok". But when the colleague is being positive, be sure to reply with enthusiasm. That is bound to send a clear message to the person and make them check their negativity.
4 Focus on positivity: Always endeavor to express yourself in a positive and constructive manner around negative colleagues. Watch out for words and phrases that reek of negativity and turn them around on a neutral to more positive track. Instead of saying, "This is what went wrong", say "This is what we learned". Get colleagues to recognise their negative habits and identify positive behaviour to replace them with. Being positive helps you gain power over the situation.
5 Be prompt and assertive: Most people take too long to confront negativity, therefore aiding it in spreading wide. You must address the issue promptly — understand your negative colleague's viewpoint and then go on to present your ideas on how to deal with the situation in a constructive manner. Be assertive and let the organisation's no-tolerance policy towards negative behavior be known.
Handling workplace negativity is not the easiest of tasks but knowing how to do so effectively helps in enhancing your problem-solving skills, thereby facilitating growth. While handling negativity, always remember that you have a choice; you can either join the group of negative people and sulk or rise above them to put the situation under control. At the end of the day, how you handle negativity says a lot about your leadership traits.
— The writer is Co-founder and Head of Business Development at Work Better
Top Stories