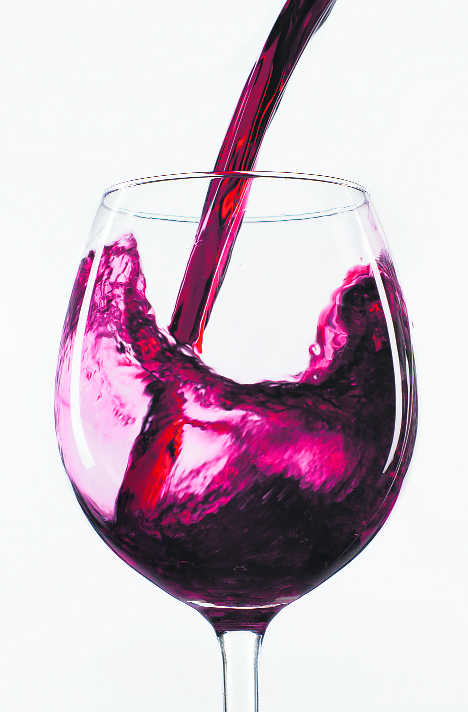 Omega-3 can suppress lupus, autoimmune disorders
Consuming an omega-3 fatty acid called DHA, or docosahexaenoic acid — commonly found in fatty, cold-water fish, may suppress signalling pathways of lupus as well as other autoimmune disorders, researchers have found. Lupus is an inflammatory disease caused when the immune system attacks its own tissues and it can damage any part of the body including skin, joints and organs. The study found that when lupus was triggered by crystalline silica, a toxic mineral — also known as quartz — that is linked to human autoimmunity, DHA blocked the activation of the disease. Lupus is considered a genetic disease and is triggered not only by inhaling crystalline silica toxicants, but also by other environmental factors such as sun exposure. The findings were published in PLOS ONE.
Healthy lifestyle reduces end-of-life disability
Leading a healthy lifestyle can shorten the time that is spent disabled near the end of one's life by nearly two years, says a study. Older adults with the healthiest lifestyles could expect to spend about 1.7 fewer years disabled at the end of their lives, compared to their unhealthiest counterparts, the findings showed. The duration of the disabled period near the end of one's life has enormous personal and societal implications, ranging from quality of life to healthcare costs, said researchers. By improving lifestyle we can postpone both death and disability, they noted. The findings, published online in the Journal of the American Geriatrics Society, are based on analysis of a quarter century of data. All 5,888 participants were aged 65 or older and were not institutionalised or wheelchair-dependent when they enrolled. The average number of disabled years directly preceding death — when the person had difficulty eating, bathing, toileting, dressing, getting out of bed or a chair, or walking around the home — averaged 4.5 years for women and 2.9 years for men. For each gender, those with the healthiest lifestyle (those who were non-smokers of a healthy weight and diet and getting regular exercise) not only lived longer, but had fewer disabled years at the end of their lives, the study said.
Red wine may help control asthma
A component in red wine and grapes can help control inflammation induced by a bacterial pathogen linked to diseases such as asthma, chronic obstructive pulmonary diseases (COPD) and middle ear infection, says a new study. Researchers have identified a novel mechanism that resveratrol, a compound found naturally in grapes, uses to alleviate inflammation in airway disease. Experts found that resveratrol suppresses a major bacterial pathogen causing otitis media and COPD by increasing the production of a negative regulator called MyD88 short. In the study, resveratrol was effective against inflammation caused by nontypeable Haemophilus influenzae (NTHi), a major respiratory pathogen. Upper respiratory tract inflammatory diseases such as asthma and COPD affect more than half a billion people worldwide and are characterised by chronic inflammation that is aggravated by respiratory pathogens such as NTHi. The finding was published in the journal Scientific Reports.
Women taking contraceptive pills prone to depression
A recent study highlights that women, who usually take the contraceptive pills are more likely to have depression. There have long been reports that these can affect mood. A research project, launched in Denmark, reviewed medical records of more than a million women and adolescent girls. It found that those on the combined pill were 23 per cent more likely to be prescribed an antidepressant , in the first six months after starting on the pill. Women on the progestin-only pills, were 34 per cent more likely to take antidepressants or get a diagnosis of depression. The study said those with implants, patches and intrauterine devices were at equal risk. Adolescent girls appeared to be at highest risk. Those taking combined pills were 80 per cent more likely and those on progestin-only pills more than twice as likely to be prescribed an antidepressant than their peers who were not on the pill. The study was published in the Journal of the American Medical Association (JAMA) Psychiatry.
Avoid ovary removal in premenopausal women
Removal of ovaries in premenopausal women who are not at a high risk of cancer should not be considered as they may become prone to chronic health conditions, researchers suggested. A study showed that women under 46 who had both ovaries removed have high risk of getting diagnosed with multiple chronic health conditions like depression, hyperlipidemia, cardiac arrhythmias, coronary artery disease, arthritis, asthma, chronic obstructive pulmonary disease and osteoporosis. Removal of ovaries is often used as a preventive measure against ovarian cancer. It should not be considered in the majority of women who do not carry a high-risk genetic variant. The study was published in the journal Mayo Clinic Proceedings. The investigators suggest that the premature loss of estrogen caused by the ovary removal may affect a series of aging mechanisms at the cellular and tissue level across the whole body leading to diseases in multiple systems and organs. — Agencies
Top News
Reserve Bank projects GDP growth at 6.4 pc for 2023-24
The bench was told by Solicitor General Tushar Mehta, appear...
US officials have briefed its friends and allies including I...
The incident takes place during the intervening night of Feb...
Tarikjot Singh was accused of abducting Jasmeen Kaur, 21, an...