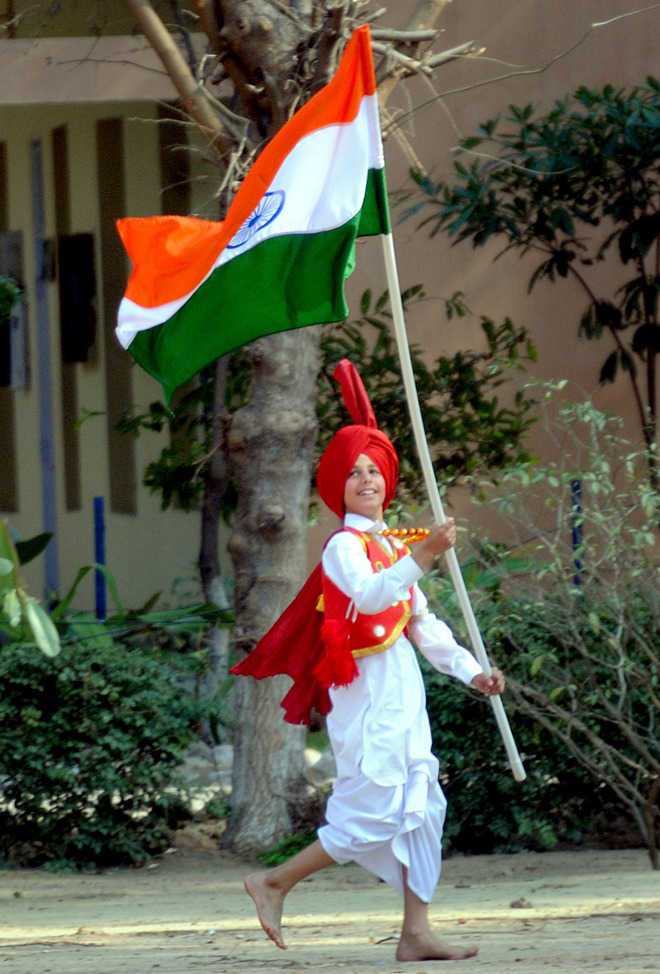 Mona
Our national anthem has made it to national news the second time around this year. First when Amitabh Bachchan was taken to task for not singing it correctly ahead of India versus Pakistan ICC World Twenty20 match this March and now with the Supreme Court's ruling, which has again brought Tagore's creation into focus. So is making the national anthem a must in cinemas before the show starts a push towards nationalism?
Good move
Says Kamalpreet Singh, B Com student, "We as a country seriously lack national pride, so it is a step in a right direction." "Unlike many other nations, in India elders preach self before anyone else. Nation isn't even on the radar," adds Kamalpreet.
Agrees Ojaswee Sharma, a filmmaker from the city, "In the hullaballoo of life, don't many of us just forget to recognise our nation as integral part of our identity? Sparing a minute is hardly a demand that cannot to conceded." Bhupesh Rana, just out of a film show, rather enjoys it, "In our highly fragmented society, this is a great move?"
Priya Krishnan, biotechnology student from UIET, labels it as a good move, but feels it would cut no ice. "While I am all for the current government and its decisions, there is so much more to be done starting right from our education system. There is a huge need to open up as a society before we make India realise its true potential and feel proud as Indians."
Flip side
"Though I have not read the judgement, yet in my personal opinion it is not a correct decision," shares Harish Mehla, advocate, High Court, and founder Chandigarh Creative Cinema Circle. "No one can be prosecuted for not doing fundamental duties," he points out. He feels that such a decision might lead to disrespect on the contrary. "You cannot infuse patriotism by forcing anyone to stand for the national anthem," he fears, duly clarifying that singing or not singing the anthem is no parameter to judge his love for the country.
Here's what Bollywood celebs have to say
KABIR BEDI Verified account ?@iKabirBedi
Cinemas are great places to enjoy the #national anthem, in Dolby sound; our flag fluttering vibrantly, in Panavision. Good decision!
Anupam Kher Retweeted
Sonam Mahajan ?@AsYouNotWish
When SC remains open at 3 am to hear a terrorist's mercy plea, it's justice.
When SC directs you to sing #NationalAnthem, it's fascism.
arvind swami ?@thearvindswami
With all due respects, Why should the national anthem be played before the start of a movie? Can anyone explain .... ??
Shirish Kunder Verified account
#NationalAnthem ruling is a good initiative towards patriotism. The movie Border should also be compulsory before every movie screening.
Ram Gopal Varma Verified account
Like lead actor giving anti tobacco msg shouldn't lead character of every film compulsorily sing #NationalAnthem twice b4 nd aftr interval?
rahul dholakia ?@rahuldholakia
Why single out cinema halls for #NationalAnthem ? Why not play it in planes, trains, malls, every public platform ??
Shekhar Gupta Verified account ?@ShekharGupta
How will SC enforce its #NationalAnthem order? By ordering a cop in every show, or simply crowd-sourcing it to self-appointed vigilantes?
mona@tribunemail.com