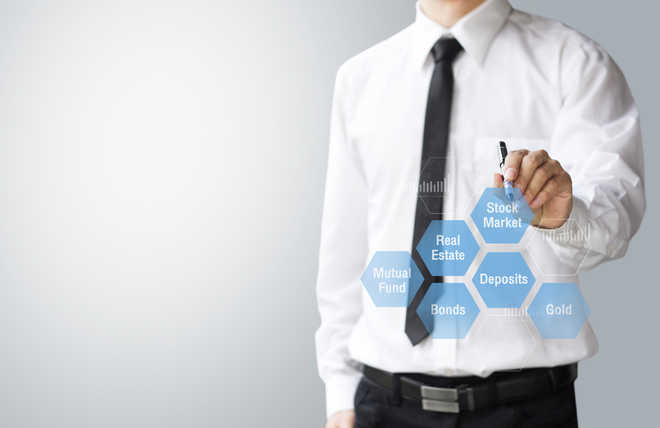 Rachit Chawla
Finance is the key when you think about strategy, because what are we all about? It's about creating shareholder value."
Have you ever wondered about all the money which you deposit in banks, or stocks, or bonds, etc.; where does it all go? Well, your investments are, with great care, distributed amongst various financial schemes, which are divided between debt and equity segments to balance out the risks and give considerable returns. Who are these people who manage all these resources for you? Is there a scope to build a career in this sector? Can you train yourself to deal with untold amount of funds for a livelihood?
From capital budgeting, to risk management, to project analysis and evaluation, and short-term and long-term financial planning, working in the investment sector can be quite exciting. So, if you have a knack for numbers and wish to become a part of this transactional world, here is a list of a few lucrative career options.
Corporate finance
Anyone working in this segment would deal with company finances, management of cash flows, speculating on future economic viability, etc. Various profiles available in this segment are:
Treasurer: It requires one to manage capital raising, financial planning, cash and asset management.
Credit manager: It involves managing guidelines for credit collections and securitisation of all receivables.
Investor relations officer: Managing the public relations of the company by publishing financial reports, working in close quarters with the top finance management, demanding comprehension of both finance and public relations is the job profile of the officer.
Controller: One of the most demanding profiles, a controller deals in accounting, cost analysis, financial planning and reporting, creating costing systems, transfer pricing issues. A CA is preferred for this coveted position.
Forex management
With international stock exchanges and private equity placement, India has been attracting a lot of foreign investments. The forex treasury departments of all banks offer several profiles for managing international finance, international capital markets and risk management. Students with MBAs/ CFAs may try to make a career in the following segments: Overseas fund mobilisation, risk management, forex dealing or forex consultancy.
Money management: All instruments including corporate bonds, agency securities, asset-backed securities and other fixed-income investment products are managed by money managers. Some of the profiles in this segment are:
Portfolio managers: In this profile, one has to work with growth stocks, hedge or commodity funds.
Mutual fund analysts: One has to gain expertise and deal in financial analysis, asset selection, stock selection, plan implementation and on-going monitoring of investments.
Hedge fund traders: To become a hedge fund manager, one has to study portfolio theory, learn fixed income investments, and more.
Financial planning: Like a family doctor, a financial planner helps one maintain one's financial health and looks after the economic stability for the individual in future. Tax implications, legal restrictions, financial computing skills, and mathematical accuracy are perquisites for the profile. One can study to be a chartered financial planner (CFP), or an an MBA/CFA/CA/ with specialisation in insurance planning and risk management, retirement planning, tax and estate planning, employee benefits, wealth creation, budgeting, cash flow management, debt management and financial plan construction.
Stock broking: Playing host to foreign investment bankers and to visiting fund managers, stock brokers are playing crucial part in the current financial scenario. This profile needs specialists in a variety of segments including, economists, accountants, finance managers, financial analysts, capital market specialists, and investments and financial planners. MBAs and CAs are preferred to fill these profiles.
Commodity traders: MCX Certified Commodity Professional (MCCP) is the certificate one needs if one plans to become a commodity trader and get deep into the investment sector market.
Insurance managers: Insurance companies are the obvious employment avenues, one can look for a job in the corporate sector, stock broking firms, finance companies, shipping companies, etc. as well. Various profiles to work in this sector are:
Actuarial: Playing a crucial part in any insurance company, an actuarial demands the highest pay too. Dealing with a range of financial problems related with insurance investments, financial planning and management, people with degrees in math or statistics are most suited to this job as the profile requires a lot of statistical and mathematical skills.
nderwriting: Assessing risks in the business and taking care of risk management, underwriters are required both by life and non-life insurers mandatorily.
Real estate managers: Managing identifiable real estate fields and dealing with the likes of mortgage banking, property management, real estate appraisals, brokerage and leasing, and real estate development, real estate managers are in high demand.
Investment banking
As an investment banker, one is expected to assist companies and governments to issue securities, also aid stockholders purchase securities, to manage monetary resources and provide financial advice. One should have an in-depth knowledge of shares, debentures and all other such financial instruments. Organisations prefer people from management, accountancy, or those with Ph D in economics, finance, or financial planning.
Commercial banking
Commercial banks are the nerve of all small, medium, and large business houses. This segment gives the largest amount of financial career opportunities. From being tellers to leasing agents to international finance officers to trade credit specialists and credit card banking specialists, there are endless opportunities in the commercial banking segment. Recruitment for the public-sector banks is done through the Banking Service Recruitment Boards.
— The writer is Founder & CEO, Finway Capital
Top News
Several pictures of Amritpal Singh in different attires rele...
A bench of Chief Justice DY Chandrachud and justices PS Nara...
The Delhi government's budget size for 2022-23 was Rs 75,800...