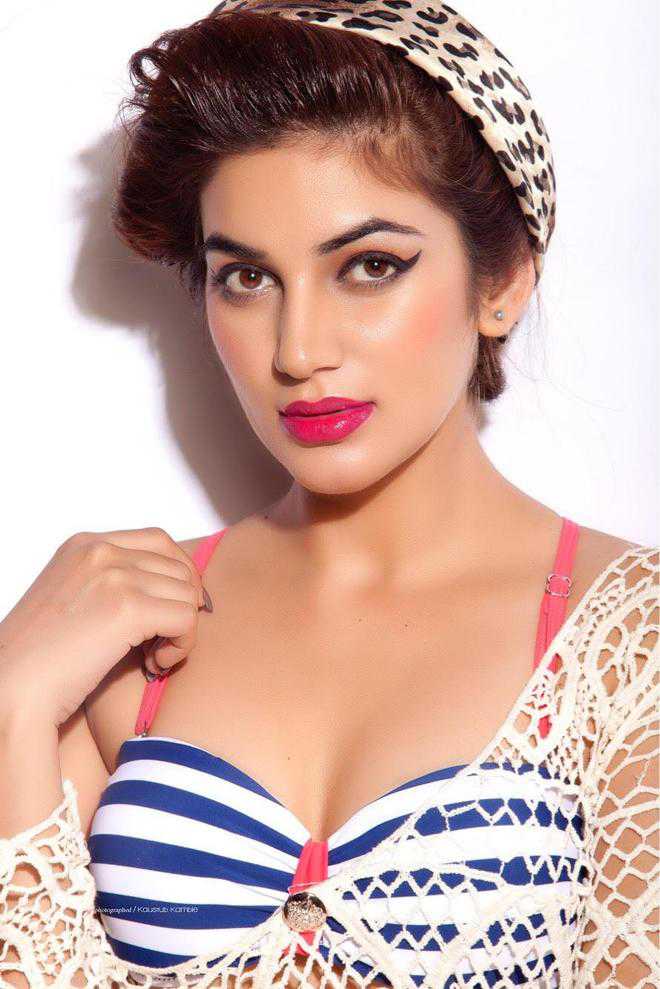 Jasmine Singh
She was already flying high, touching the sky before she decided that she wanted to be on the ground and then reach for the sky. Drishtii Grewal, the Punjabi film actress, left her pretty well-placed job with Singapore Airlines to give a shot in the entertainment industry.
Today, with no regrets, this beautiful girl from Raikot, Ludhiana, faces the camera with a twinkle in her eyes, as they trace the path that would eventually lead her to the sky high!
"To be honest, I can't say that I had to struggle a lot. I left my job, and approached the film industry here, and I got a decent role in Mitti Na Farol Jogeya," shares Drishtii, who will now be seen in director Ojaswee Sharma's upcoming project apart from a few modelling assignments.
Even though she didn't have to rough it out, Drishtii can still count the challenges she faced on her finger tips, virtually. "Working with the Airlines was the biggest challenge, I stayed away from my family, I was totally answerable to myself, this holds true even today. I can always take advice from my mother who is a huge support, but in the end I have to go with my gut feeling and whatever little experience I have in the entertainment industry. Tomorrow, whatever I decide for my career, whichever choices I make, it's all my decision."