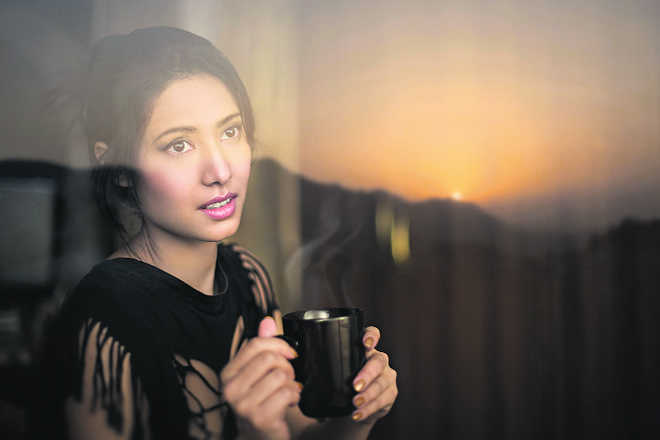 Geetu Vaid
Oh, she is fine. She is moving on in life already," the thinly veiled 'judgment' pierced through my ears as I heard someone at work talk about a friend's widow handling her recent bereavement. The fact that she was not donning white and had not confined herself to four walls of her room or become a recluse was seemingly bewildering. What, perhaps, made it so was that the woman in question was not conforming to the societal rules and fitting into the deeply engrained perception of a widow per se. A man in a similar situation, however, would have escaped the judgmental comments by a mile — but that is fuel for another piece on gender perceptions in India.
What perhaps was more appalling than the callousness of the words was that these were uttered as well as supported by the so-called modern, progressive and liberal breed that is quick to ridicule anything that is remotely stereotyped or regressive. The ensuing discussion reminded me of similar attempts to describe and decipher the level of grief from the 'quiet and stony' demeanour of a mother whose young son had committed suicide last year or the composure of a father whose son had suffered a cardiac arrest recently. "Moving on quickly" remained the constant refrain in all of these instances — more like an expletive to berate and label the person as frivolous and disloyal.
But can grief be quantified? It has no colour and the volume of tears is no gauge of expression of love, loyalty and attachment — sometimes moving on to fulfil responsibilities and accepting the fate is the biggest proof of love and emotion for a dear departed. As Tolstoy says, "Only people who are capable of loving strongly can also suffer great sorrow, but this same necessity of loving serves to counteract their grief and heals them." Pray! It is not some type of a competition to ascertain whether the parents who lost their son are the bigger losers or the son's young wife who lost her partner, or the sibling who lost a childhood companion. But such quantification makes it all a race for one upmanship in the ownership of loss and grief instead of creating solidarity and support in a difficult time. Such perceptions may drive wedges between family members at a time when there is need to have more bridges to overcome the deluge of loss. "The social pressure as well as the notion of 'bad woman' makes one give in to the traditional image of a widow which is, in fact, the worst form of repression that one can imagine," believes Sucheta Singh, Research Faculty, Centre for the Study of Social Exclusion and Inclusive Policy at Panjab University, Chandigarh.
The insensitivity and narrow mindedness when it comes to at least recognising, if not appreciating, a person's effort to deal with a momentous loss and grief with fortitude, is widespread and peeps through such chinks in the veneer of compassion and concern.
Is it that we, as a society, are so conditioned to lending a shoulder to someone crying and breaking down that anyone who 'dares' to stay composed and doesn't fall apart is labelled unemotional or non-caring or plain selfish? Is it too difficult to realise that moving on or not suffering a breakdown in the face of grave crisis requires much more strength than a wild display of grief that fits in with the traditional image of a bereaved person. Anusha Manjani, psychotherapist at Aasaan Health Solutions, Mumbai, says that the social pressure to conform to a particular way of grieving can scar a person's psyche and hinder their coping process, making them feel isolated, alienated and build up anger as well as resentment in them. Mixed messages from society may lead to self doubt making a person stress over questions like "Am I doing right?"; "Should I not be going out?"; "Did I grieve enough?" It is better that as friends and bystanders,too, that we allow a person enough support and space to find a way out of a crisis.
Moving on is not a stigma or blasphemy, life moves on. We all move on, we move on daily after that bitter fight with the spouse, that altercation with the in-laws, that disheartening argument with a child, a spat at work, each day when you put such bumps behind you and immerse yourself in work or crack a joke with a colleague or pamper your palette — you are moving on, then pray why grudge when someone with a much bigger challenge does it. "Moving on is a necessity in the kind of world that we live as one has to attend to responsibilities. Moreover everyone has a different way of coping with loss. Someone, who may overtly appear to be moving on, may in fact be dealing with a huge void at a very personal level," adds Anusha. And most of those who've been through a trauma will vouch that moving on is the only option available to survive with grace and fortitude.
In a society having innumerable people suffering from depression and desolation and losing the will to live, it is time that we, as individuals, and as a society show respect to those who are handling their loss and grief stoically and are moving on, as most of those lounging in their smugness of being the lucky ones have no idea of the burdens the mourners carry.
Shunning the stereotyped images of grief and how a grief-stricken person is supposed to behave is, in fact, a major change that one can work towards to grow as an individual and a society. As a society we should give the long overdue respect to these silent heroes who are fighting a continuous battle with loss rather than trying to fit them in some outdated frames.
Top News
Gurpatwant Pannu, head of the banned terror outfit Sikhs For...
'Sidhu Moosewala murder mastermind will be very soon in the ...
NIA had announces Rs 10 lakh reward on Harpreet Singh alias ...
Panel chairman Sikander Maluka says the committee is not sat...